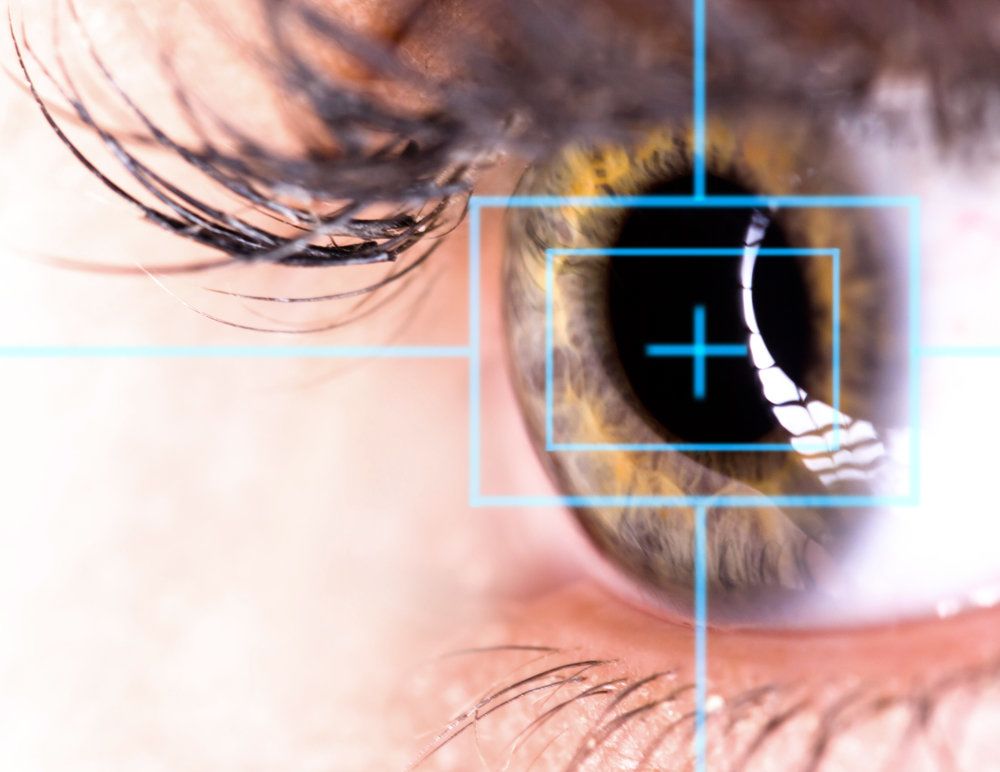 Rockville, Maryland – Dr. Andrew Holzman now offers KAMRA™ inlays at his TLC Laser Eye Centers located throughout the Washington, DC area. With the placement of one KAMRA™ inlay, patients can experience improved near vision and may no longer require reading glasses.
By eliminating the need for reading glasses, patients can enjoy life with fewer worries and inconveniences.
The First DC Metro Practice to Offer KAMRA™ Inlays
Dr. Holzman is the first ophthalmologist in the Washington, DC metro area to offer KAMRA™ inlays. Dr. Holzman and his practice in Rockville, MD were chosen as the first TLC Laser site in the country to perform this life-changing procedure. It was FDA approved in April 2015 and over 15,000 inlays have been placed worldwide.
About KAMRA™ Inlays
Developed by AcuFocus™, a KAMRA™ inlay is a miniature ring with a pinhole in the center. The KAMRA™ inlay is carefully placed into the cornea of a patient's non-dominant eye. By placing just one KAMRA™ inlay, a patient's near vision is enhanced.
How KAMRA™ Inlays Work
KAMRA™ inlays work in a manner similar to monovision laser vision correction surgery, which is a method of addressing the farsightedness that develops later in life. However, unlike monovision, the KAMRA inlay does not disturb the distance vision of the eye in which it is implanted. It is also removable if for some unlikely reason the patient does not like the effect.
The KAMRA™ inlay is surgically placed into a small pocket that is created in the cornea using a laser. The inlay helps train light as it enters the patient's eye, ensuring that it is properly focused on the retina, which is the light-sensitive tissue located at the back of the eye. With just one eye corrected, patients are able to see clearly without their reading glasses.
The overall KAMRA™ inlay surgery takes just 20 minutes to complete.
Who Can Get KAMRA™ Inlays?
Ideal candidates for KAMRA™ inlays have healthy corneas and experience poor near vision as a result of the normal aging process. Patients tend to be between the ages of 45 and 60 years old, as that is when the reading problem (presbyopia) is prevalent.
Candidacy needs to be considered on a case-by-case basis, which is why it's important to schedule a consultation with Dr. Holzman. This allows patients to ask questions about the procedure and get detailed information about pre-op and post-op concerns. The procedure is not for everyone, and a careful screening process at Dr Holzman's office is necessary.
KAMRA™ Inlays Are Safe and Highly Effective
Ultimately, KAMRA™ inlays have proven to be safe by the FDA and are highly effective. The vast majority of patients that have received KAMRA™ inlays can read without the aid of corrective lenses. Small print and very fine print may still require the aid of magnifying lenses, and certain patients with extreme near vision issues may still require reading glasses.
A Commitment to State-of-the-Art Eye Care
Dr. Holzman is proud to be the only eye care specialist in the DC Metro region to offer KAMRA™ inlays to patients. It is part of his commitment to state-of-the-art eye care, using the latest techniques and technologies to enhance the vision and total wellness of every patient.
Schedule a Consultation with Dr. Andrew Holzman
For more information about KAMRA™ inlays and other options for advanced eye care treatment, feel free to contact the vision correction centers of Dr. Andrew Holzman and TLC Laser Eye Centers today. There are multiple locations in Washington, DC, Maryland, and Virginia. These offices can be reached directly by using the information provided below.
Rockville, MD Office
11200 Rockville Pike, Suite 150
Rockville, MD 20852
(301) 881-2021
Washington, DC Office
1801 K St. NW, Suite 500L
Washington, DC 20006
(202) 785-2435
McLean, VA Office
7930 Jones Branch Dr, Suite 250
McLean, VA 22102
(703) 936-6935
Charlottesville, VA Office
630 Peter Jefferson Pkwy, Suite 180
Charlottesville, VA 22911
(434) 817-5275
Gainesville, VA Office
7538 Limestone Dr
Gainesville, VA 20155
(703) 753-7224
Related to This