Patients with advanced keratoconus or corneal scarring may be candidates for keratoplasty if less invasive treatments cannot provide the desired results.
Dr. Andrew Holzman
says "this procedure is reserved for patients who have not achieved optimal results with more conservative treatment options". Keratoplasty, or corneal transplantation, replaces damaged or diseased corneas with donor tissue to restore vision. Dr. Holzman can determine your
keratoconus candidacy
during a consultation at one of the five offices comprising his
Washington, D.C.
-area practice.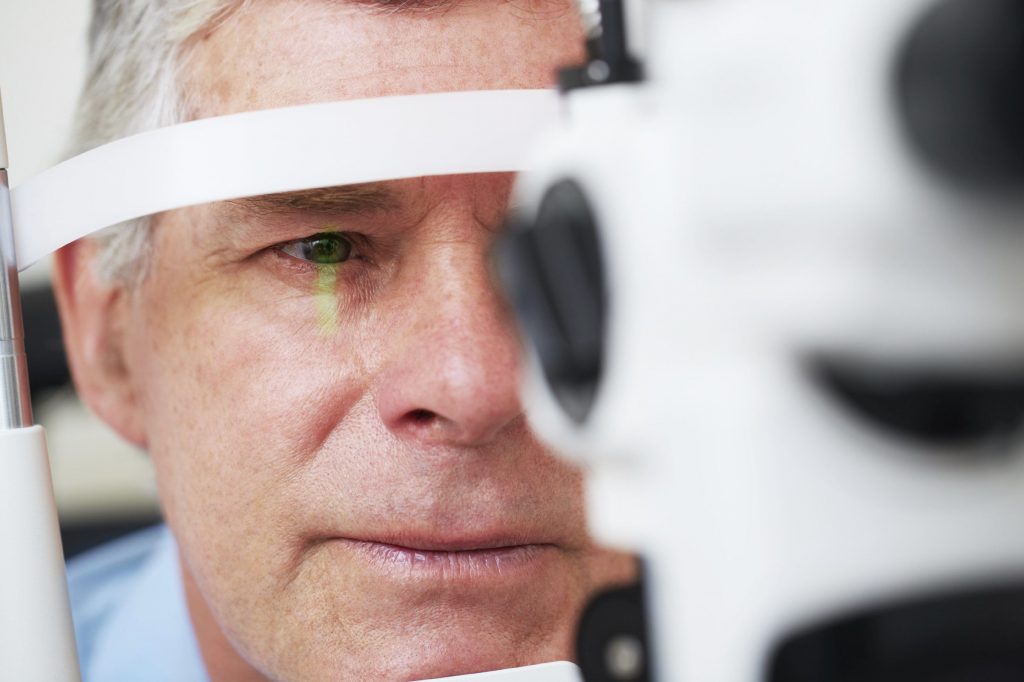 What Can Keratoplasty Treat?
Keratoplasty can address:
Illnesses, infections, or injuries that have resulted in corneal scarring
Chemical burns to the eyes
Rare complications from LASIK eye surgery
Rare complications from cataracts surgery
Scarring caused by an inward growth of the eyelashes (trichiasis)
Keratoplasty is also a last-resort treatment option for patients with progressive, advanced keratoconus. Patients with this degenerative eye condition suffer frequent changes to the cornea that give it a conical, protruding shape.
Dr. Andrew Holzman says, "This procedure is reserved for patients who have not achieved optimal results with more conservative treatment options".
Candidacy Factors
Keratoplasty is a complex surgical procedure. As such, Dr. Holzman only recommends it when simpler, less invasive procedures with fewer risks have proven unsuccessful. Some less invasive treatment options may include glasses, custom contact lenses, Intacs®, or cross-linking. A good candidate for keratoplasty is someone who:
Has been diagnosed with progressive keratoconus
Has suffered corneal trauma
Suffers from blurred or distorted vision or sensitivity to light as a result of keratoconus or corneal trauma
Has tried less invasive treatment options and did not experience long-term success
Has otherwise healthy eyes
Is not taking a prescription that could impede the healing and recovery process
Does not have an autoimmune disease
Dr. Holzman will conduct a thorough evaluation of your cornea to determine whether a corneal transplant is necessary. Because the procedure carries more risks than less invasive alternatives, he prefers to avoid recommending it except in severe cases.
If you have tried other treatments, Dr. Holzman may recommend trying another treatment before deciding keratoplasty is the only viable solution. Many patients experience great success by combining Intacs with cross-linking, achieving improved vision almost immediately following the procedure. However, if it is determined that keratoplasty is the best way to meet your needs, patients can take comfort in knowing that Dr. Holzman has performed more than 90,000 refractive surgeries. Meanwhile, those who undergo corneal transplant to address keratoconus rarely experience the effects of the disease again.
Contact Our Office Today for a Consultation
Whether you have been diagnosed with keratoconus or sustained an eye injury that damaged your cornea, Dr. Holzman can provide you with many effective treatment options. If those treatments prove unsuccessful, he may recommend a corneal transplant. Rest assured that Dr. Holzman will make every effort to treat your corneal damage with non-invasive or minimally invasive treatments whenever possible. If and when keratoplasty becomes necessary, he has the training and experience to minimize risks associated with this advanced procedure. Contact our office today for more information. You can also call one of our five area offices.