About Second LASIK Surgery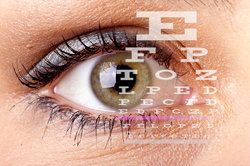 At TLC Laser Centers, the vast majority of our patients enjoy clear, sharp vision after LASIK surgery, reducing or eliminating their dependency on prescription lenses. When a patient is seeking further vision enhancement or an additional correction, a second LASIK surgery can refine your results. At our Washington, DC, Virginia, and Maryland laser vision treatment centers, patients receive a lifelong commitment to refractive vision care. We can also perform LASIK touch-up procedures for patients who underwent their primary surgery with another practice.
Dr. Andrew Holzman of TLC Laser Centers has performed more than 70,000 refractive vision procedures in the course of his distinguished career. He is a LASIK surgeon trusted by eye doctors, commercial pilots, and other patients who depend heavily on razor-sharp vision. If you are interested in learning more about LASIK surgery or LASIK enhancement, contact us to schedule a free consultation.
About LASIK at TLC
For decades, people have been enjoying the benefits of LASIK surgery to correct nearsightedness, farsightedness, and astigmatism. The highly precise laser used during the procedure reshapes corneal tissue, correcting the way that light strikes the retina. Using the most advanced technologies available, Dr. Holzman has consistently realized high success rates for LASIK patients. We also offer blade-free LASIK, which is now safer and more effective than ever before.
We are so confident in a great outcome, we provide a Lifetime Commitment for qualified patients. Ninety-nine percent of our patients have no need for a second surgery, but if you do require a touch-up within the first year, you will receive a second enhancement procedure with the same technology at no additional charge.
Candidates for a Second Procedure
The best way to avoid the need for a second surgery is to first ensure that you are a good candidate for the procedure. For example, women who are pregnant or nursing are advised to delay LASIK because of hormonal changes that can effect vision. At TLC Laser Centers, we apply strict candidacy standards to achieve the best possible outcome for our patients. Second LASIK surgery candidates are most often farsighted with a high degree of refractive error, or are over the age of 50.
Enhancement Surgery
If your vision is blurred within a few months of LASIK surgery, you may need a corrective enhancement. Additional testing must be done to determine candidacy for a second LASIK surgery. During the enhancement procedure, the flap created during the first surgery is lifted, and the laser is used to further reshape and refine the cornea. For this reason, the cornea must be healthy and have a sufficient amount of tissue remaining.
Patients with Presbyopia
LASIK surgery is considered to be a permanent correction of your vision. However, aging changes our eyesight over the years. Patients over 40 may begin to develop presbyopia and require reading glasses to see objects up close. A small percentage of people may experience a slight decline in distance vision, and in these cases, a second LASIK surgery can be performed.
Contact Us
Explore your options for laser vision correction or seek an opinion for a second LASIK surgery. Contact our office today to schedule a free consultation.
"

Dr. Holzman is the best - very honest, very professional yet very friendly and personable.

" Ben E.