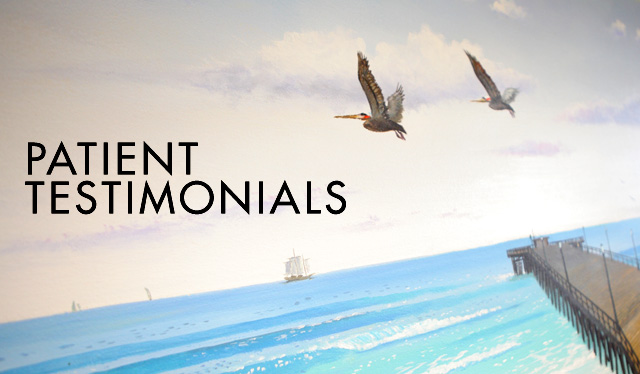 A Patient Testimonial from TLC Rockville. Maryland
Hi Dr. Holzman!!!
Thank you so much for checking up on me – you are amazing!!!! My vision is PERFECT and I have no one else to thank but YOU =))
it was a pleasure meeting you as well and meeting your staff. They are so great and unforgettable!!!
I will definitely comment on all the links below because I am extremely happy and I will be glad to refer you to any prospective patients as well as my friends and family!!
Thanks again and have a great day!!
Warm Regards,
Jinnie S.
You might ask why we post a patient's testimonial. It is because we want patients to do their research and get the best possible education and quality of care and visual outcome possible. We can answer all of your questions and concerns. We understand that you are nervous and that you want to trust your surgery to someone who is well qualified to perform your LASIK or PRK procedure. There are a lot of Laser eye surgery centers in our area. You can't possibly know which is the best laser center or surgeon for you if you cannot hear from actual patients who have had the surgery with Dr. Holzman and one of our TLC locations.
We believe it is important to hear from someone who was in your shoes: interested in having the surgery, ready to do the research, nervous about trusting their eyes to someone. Somewhat scared of the procedure and it's costs. I would encourage you to follow our blog. It helps you make an educated decision and you have the ability to really get to know what Dr. Holzman and TLC is all about.
Related to This