LASIK and PRK Financing Options Place Clear Vision Comfortably within Your Budget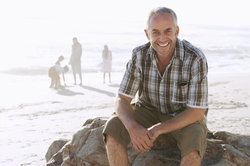 Seeing the world clearly without the help of glasses or contact lenses is an experience many have described as "priceless." When you also consider the high cost of buying eyewear over several years, the cost of laser vision correction procedures such as LASIK is not as great as it might seem at first. Dr. Andrew Holzman is a highly regarded surgeon who has performed more than 90,000 refractive procedures. He believes that everyone should be able to afford laser vision surgery, and to experience the incredible benefits it can provide. That is why Holzman Laser Vision is proud to offer a number of flexible payment plans. We also accept all major credit cards. We want our patients to enjoy their restored vision, and not have to worry about their pocket books. To learn more about PRK and LASIK financing at our Washington, D.C.-area practice, please contact us today and schedule your consultation.
Eye Care Financing Options
Holzman Laser Vision is  committed to helping you receive the quality eye care that you deserve. To place your laser vision procedure easily within your budget, we offer several flexible payment plans, and you can easily apply for them online. We also accept cash, check, money orders, and major credit cards, including Visa, MasterCard, American Express, and Discover. If you prefer, you can arrange financing through the lending institution of your choice.
Our friendly and professional staff is happy to help you determine the best way to finance your procedure, and can also review your insurance to make certain that you are taking full advantage of your benefits. Please be aware that all financing arrangements made through HLV must be finalized at least five business days prior to surgery.
CareCredit & Alphaeon Credit Financing Options for LASIK and Cataract Surgery
LASIK and cataract surgeries are transformative procedures that can greatly enhance your vision and overall well-being. However, we understand that the cost of these surgeries can be a concern for many patients. With CareCredit and Alphaeon Credit, we strive to make these life-changing procedures accessible to everyone by providing convenient and flexible financing options.
CareCredit and Alphaeon Credit are third-party financing companies that specialize in healthcare financing. They offer affordable monthly payment plans with low-interest rates, making it easier for you to manage the cost of your eye surgery. Whether you are considering LASIK or cataract surgery, these financing options allow you to spread out the expense over time, so you can focus on what matters most – your vision and health.
The flexibility that CareCredit and Alphaeon Credit provide allows you to choose a payment plan that fits your budget and financial situation. We understand that each patient's circumstances are unique, and these financing options give you the freedom to select a payment schedule that works best for you. You can opt for short-term financing plans or extend the repayment duration over several months, depending on what suits your needs.
The application process for both CareCredit and Alphaeon Credit (Tysons Corner | Chevy Chase) is simple and quick, ensuring that you can receive approval promptly. Once approved, you can use your financing to cover the cost of your LASIK or cataract surgery, as well as any related expenses such as prescription medications or follow-up appointments.
Having the option to pay for your eye surgery through CareCredit or Alphaeon Credit also means that you don't have to delay your treatment due to financial constraints. You can schedule your procedure at a time that is most convenient for you, knowing that you have a flexible payment solution in place.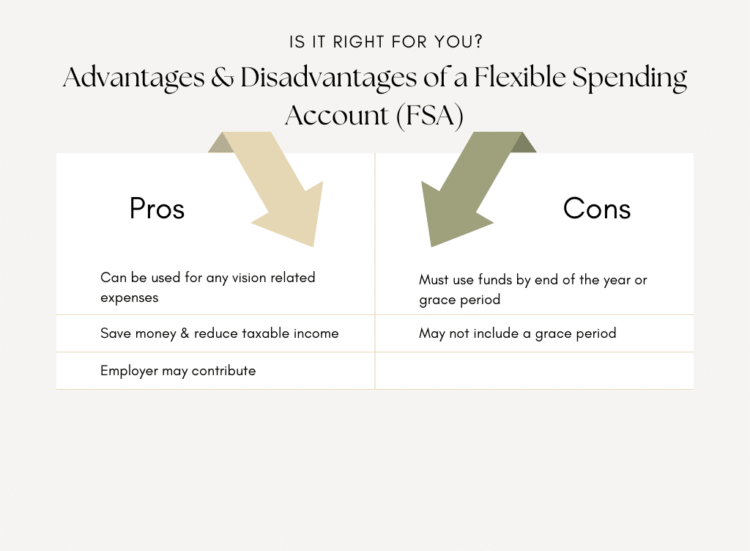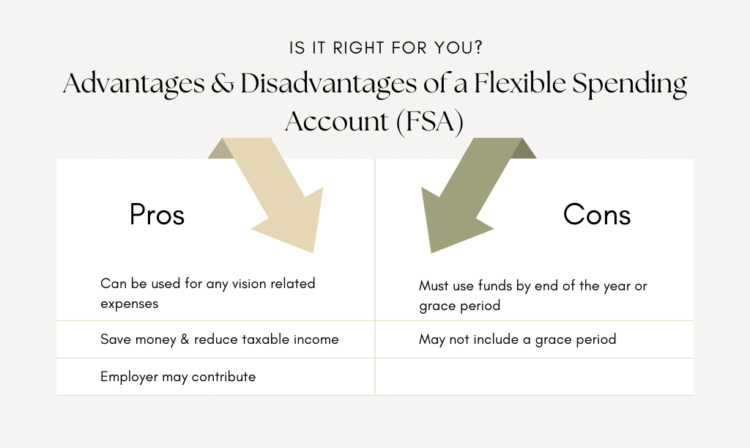 Paying for LASIK with FSAs
LASIK eye surgery is a popular procedure that can help people achieve better vision without the need for glasses or contact lenses. However, the cost of LASIK can be a barrier for some people. Fortunately, there are options for financing LASIK, including using a Flexible Spending Account (FSA) or a Health Savings Account (HSA).
Understanding FSAs
An FSA is an account that allows you to set aside pre-tax dollars to pay for eligible medical expenses, including LASIK. The funds in an FSA must be used by the end of the plan year, or you may lose them. Some employers offer a grace period or a carryover option to allow employees to use the funds after the plan year ends.
To use an FSA to pay for LASIK, you will need to check with your FSA administrator to make sure the expense is eligible. In most cases, LASIK is an eligible expense, but it's always best to confirm before scheduling the procedure.
Understanding HSAs
An HSA is a tax-advantaged savings account that can be used to pay for eligible medical expenses, including LASIK. To be eligible for an HSA, you must have a high-deductible health plan (HDHP). The funds in an HSA roll over from year to year and can be invested to grow tax-free.
To use an HSA to pay for LASIK, you will need to check with your HSA administrator to make sure the expense is eligible. In most cases, LASIK is an eligible expense, but it's always best to confirm before scheduling the procedure.
Difference Between FSAs and HSAs
While both FSAs and HSAs can be used to pay for LASIK, there are some key differences between the two types of accounts. FSAs are employer-sponsored and have a use-it-or-lose-it provision, while HSAs are individual accounts that can be carried over from year to year. Additionally, FSAs can only be used to pay for eligible medical expenses, while HSAs can be used for a wider range of expenses, including long-term care insurance premiums and Medicare premiums.
In summary, using an FSA or an HSA can be a great way to finance LASIK eye surgery. However, it's important to understand the rules and regulations governing these accounts to ensure that you use them correctly. If you're considering LASIK, be sure to check with your FSA or HSA administrator to determine your eligibility and to get more information about the process.
If you don't have access to an HSA or FSA benefit from your employer, don't worry. At Dr. Holzman's Holzman Laser Vision practice, we understand that affordability is essential for our patients. That's why we offer interest-free financing plans, making the cost of treatment more manageable by dividing it into convenient monthly installments. If you have a good credit history and opt for shorter payment plans, you can enjoy the lowest interest rates. Our dedicated patient coordinators are ready to assist you in applying for financing either in-office or online, allowing you to secure credit approval before your consultation at two locations. Your vision care is our priority, and we strive to make it accessible to everyone.
Contact Our Practice Today
If you are interested in reducing your need for glasses and contact lenses, we can help you. Our range of financing options can place life-changing PRK or LASIK surgery within your budget. Dr. Holzman has been instrumental in bringing cutting-edge laser vision surgery to the D.C. area, and his expertise can help you live free of corrective eye wear. Don't wait any longer to learn more about how these procedures can help you. If you have questions about our practice, the procedures we offer, and how they can be financed, schedule your consultation with us today.