Why Choose Us For LASIK Vision Correction
The best way to choose the facility and doctor that is right for your LASIK vision correction in Virginia, Maryland or Washington, DC is to visit each center to see where you feel most comfortable. At the Holzman Laser Vision in the Washington DC Metro area, you are not just another number. We pride ourselves in our commitment to personal quality care. Our meticulous attention to detail is apparent from the moment of your initial consultation to your final postoperative visit. Every member of the HLV team is a dedicated professional. We will work hard to ensure you receive quality care in a professional environment. Our goal is to let you know you are our first priority throughout every step of your care.
Vision Correction Focused on You
With Dr. Holzman, patients always come first. We customize each treatment to the specific needs of the individual and are committed to helping you achieve your vision correction goals. Our state-of-the-art surgery centers are designed to ensure your comfort and safety, and we offer the most technologically advanced equipment to produce the highest-quality results. Additionally, our financing options make LASIK vision correction affordable for all of our patients.
State-of-the-Art, Dedicated Surgery Centers
Dr. Holzman is very conveniently located to care for all of your LASIK eye surgery and vision correction needs. Our professional staff and welcoming atmosphere will help you feel relaxed and at ease throughout the course of your treatment with us.
The surgical suite, which was designed specifically for vision correction, makes it possible to control for multiple environmental conditions and limit the influence of variables such as humidity, temperature, and airflow. Our Liebert System air handling unit also allows for 99 percent particle filtration, so you can be completely confident in our facilities.
Convenient Locations
We are located at:
McLean Office
8401 Greensboro Dr
Suite 525
McLean, VA 22102
Chevy Chase Office
5454 Wisconsin Ave
Ste 850
Chevy Chase, MD 20815
Our LASIK Vision Correction Surgeon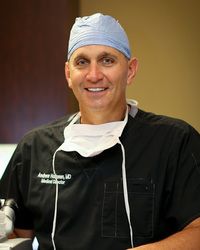 Dr. Andrew Holzman – Our surgeon and Medical Director at Holzman Laser Vision Washington DC Metro area, Dr. Andrew Holzman, has dedicated his career to refractive surgery. Dr. Holzman is a Board Certified Ophthalmologist and is also a Corneal Specialist. His background includes extensive surgical experience in cataract surgeries and corneal transplant surgeries. He has had training in all types of vision correction procedures, such as RK, AK, ALK, PRK, and LASIK. Corneal surgeons trained in how to create flaps and how to handle flap complications. Creating the flap is the most technical and challenging part of LASIK vision correction. The expertise of Dr. Holzman gives him the ability to handle all ranges of prescriptions, as well as very difficult cases that have been rejected by other less-experienced LASIK surgeons.  Dr. Holzman is also an Associate Professor at University of Virginia and an Assistant Clinical Professor at Georgetown University Medical Center. 
Our Refractive Lens Specialist – Cataract Surgeon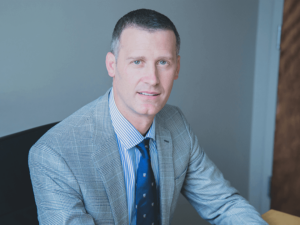 Dr. Jonathan Solomon is a board-certified ophthalmologist specializing in laser cataract and refractive surgery. He is well known for his activity in the ophthalmic academic community, as well as for his spirit and compassion, which extend beyond the surgical theater. Dr. Solomon has been acknowledged by GQ Magazine in their "Men of the Year" issue, recognized nationally as one of the "Top Doctors in America" by his peers, and listed as one of Baltimore-Washington's Super Doctors for 2013.
Dr. Solomon works closely with the leading manufacturers of precision surgical equipment, including instruments and intraocular lens implants, and engages in a variety of studies. Some noteworthy studies include the FDA evaluation of accelerated corneal collagen cross-linking for the treatment of Keratoconus, Corneal Ectasia and the Visian Toric Phakic Intraocular Lens. Solomon Eye Physicians & Surgeons is also proud to participate in the refinement of LENSAR LASER's STREAMLINE IV/Ally™ for Laser Refractive Cataract Surgery, which allows us to offer patients a more precise, custom procedure as unique to our practice as your eyes are to you.
Advanced Diagnostic Tools & Reliable Surgical Equipment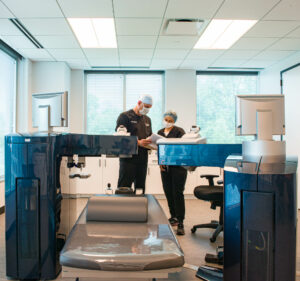 The field of laser vision correction experiences continual innovations in both surgical technique and equipment. Our mission is to provide the highest-quality care by remaining on the leading edge of these advancements. We invest in the most technologically sophisticated and precise tools to diagnose our patients and develop customized treatment plans based on their individual goals and needs.
Financing Options
Dr. Holzman works with HLV to provide a number of flexible payment methods to help as many patients as possible afford the benefits of vision correction surgery. We accept cash, check, money order, and major credit cards including Visa, American Express, MasterCard, and Discover. In addition, you can take advantage of our six-month same-as-cash or long-term financing options, or work with the financial institution of your choice to obtain a loan. Arrangements for financing through Holzman Laser Vision Centers must be made at least five business days prior to your surgery.
Holzman Laser Vision Lifetime Commitment
Dr. Holzman is known for his patient care, safety and excellent outcomes. However, note that a small percentage of patients may at some point require an enhancement procedure, especially when one's distance vision is changed naturally over time or certain types of prescriptions have been treated.  Holzman Laser Vision offers the HLV Lifetime Commitment if or when it is needed.