TLC Laser Eye Center – Our Mission
TLC Laser Eye Center is proud to offer the latest innovative vision correction treatments, including LASIK surgery, to its patients from Washington, D.C., Virginia, and Maryland.
Dr. Andrew Holzman
has cemented his reputation as a leader in laser vision correction, having accumulated more than 20 years of experience performing LASIK and other vision correction surgeries.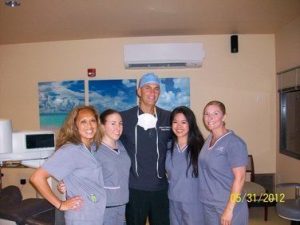 In addition to being a skilled ophthalmologist, Dr. Holzman is known for fostering friendly and informative interactions with each of his patients; he strives to make them feel comfortable from their initial consultation all the way through to their follow-up appointments.
Contact the Northern Virginia vision correction center
to schedule an appointment and experience the TLC Laser Eye Center difference for yourself.
Focus on Patient Education
Dr. Holzman is committed to making each patient who walks into his practice comfortable and is dedicated to giving them the tools they need to understand the vision correction process. Each week, TLC Laser Eye Center hosts a group seminar where patients can learn more about LASIK and other refractive surgeries and ask any questions they might have.
Partnering with Patients for Comprehensive Vision Care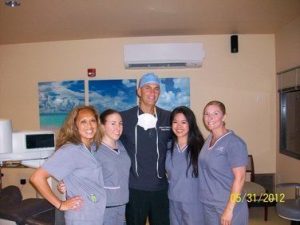 Dr. Holzman and staffWith a focus on patient education, Dr. Holzman and his staff seek to ease their patients' fears about LASIK and other laser eye surgeries. During treatment, he coaches his patients through the process, explaining the procedure, possible side effects, and potential outcome to give the patient a realistic picture of their treatment.
Read what patients have to say about Dr. Holzman and TLC Laser Eye Center
Contact TLC Laser Eye Center, Serving the Washington, D.C. Area
At TLC Laser Eye Center, the team is committed to providing high-quality patient care through personalized service and open communication. Whether you are interested in LASIK surgery or another refractive treatment, you are invited to contact TLC Laser Eye Center, serving Washington, D.C., Virginia, and Maryland.