LASIK
LASIK eye surgery can be truly life-changing for adults who are tired of wearing glasses and contacts.
Andrew E. Holzman, MD, FACS, one of the nation's most highly respected laser eye surgery specialists, can use LASIK to restore your vision.
Why is Dr. Holzman, with offices in Washington DC, Virginia, and Maryland, the eye surgeon of choice for pro athletes and other eye doctors?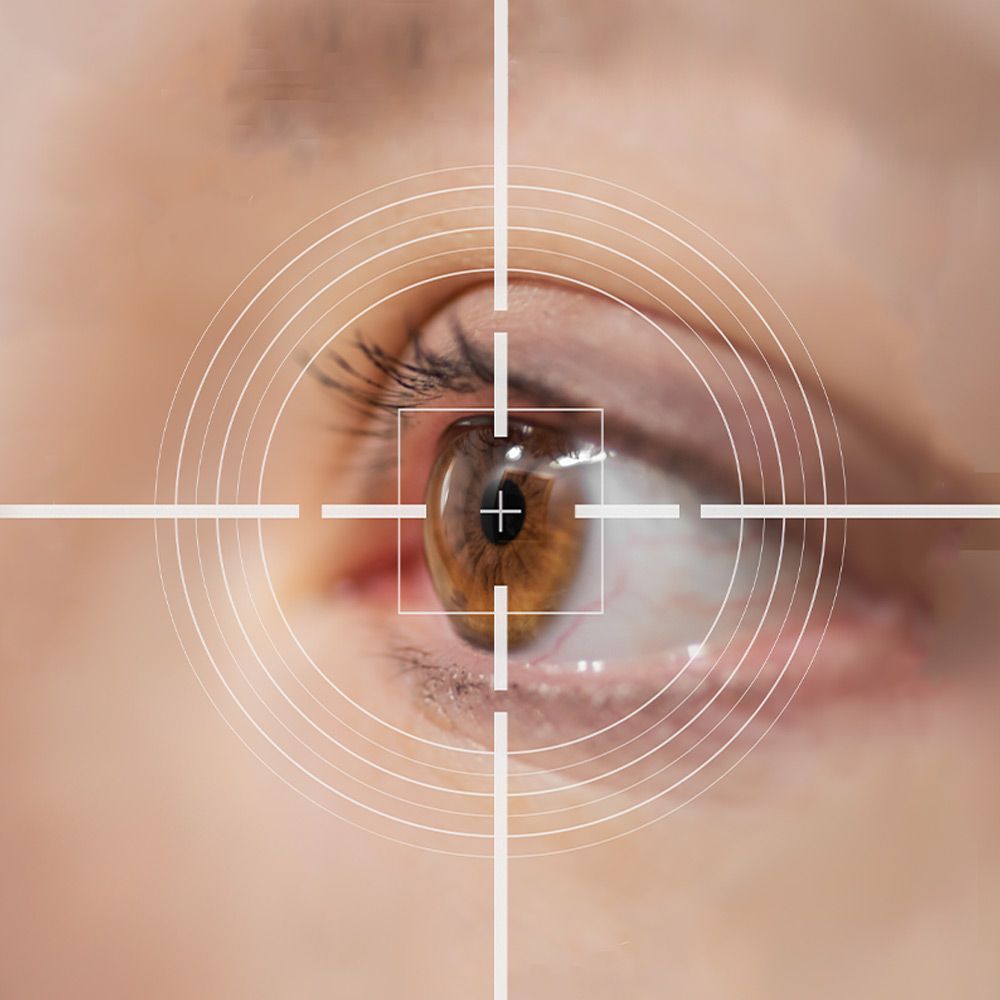 LASIK
LASIK eye surgery can be truly life-changing for adults who are tired of wearing glasses and contacts.
Andrew E. Holzman, MD, FACS, one of the nation's most highly respected laser eye surgery specialists, can use LASIK to restore your vision.
Why is Dr. Holzman, with offices in Washington DC, Virginia, and Maryland, the eye surgeon of choice for pro athletes and other eye doctors?
Dr. Holzman Explains All-Laser LASIK
In this video, Dr. Andrew Holzman explains the advanced, blade-free technique he utilizes at his laser eye centers in Washington DC, Virginia, and Maryland. Thanks to the advanced technology in use at all of our offices, LASIK surgery with Dr. Holzman is safe and predictable.
Imagine Your Life after LASIK

No More Corrective Eyewear
After a custom LASIK procedure, many patients are able to completely abandon eyeglasses or contact lenses. Never again will you have to worry about losing or breaking your lenses!

Lead an Active Lifestyle
Because LASIK expands your field of vision and minimizes the need for glasses, you can more freely enjoy an active lifestyle. Imagine being able to see clearly while on a run, or not having to worry about your glasses falling off on a court.

Enjoy Immediate Results
Although your vision will continue to improve for about six months after treatment, you should see an immediate improvement after surgery. Radically improved quality of life could be just one appointment away!
The Numbers Speak for Themselves
LASIK Statistics

​Could LASIK Be Right for You?
Find Out in a Free Consultation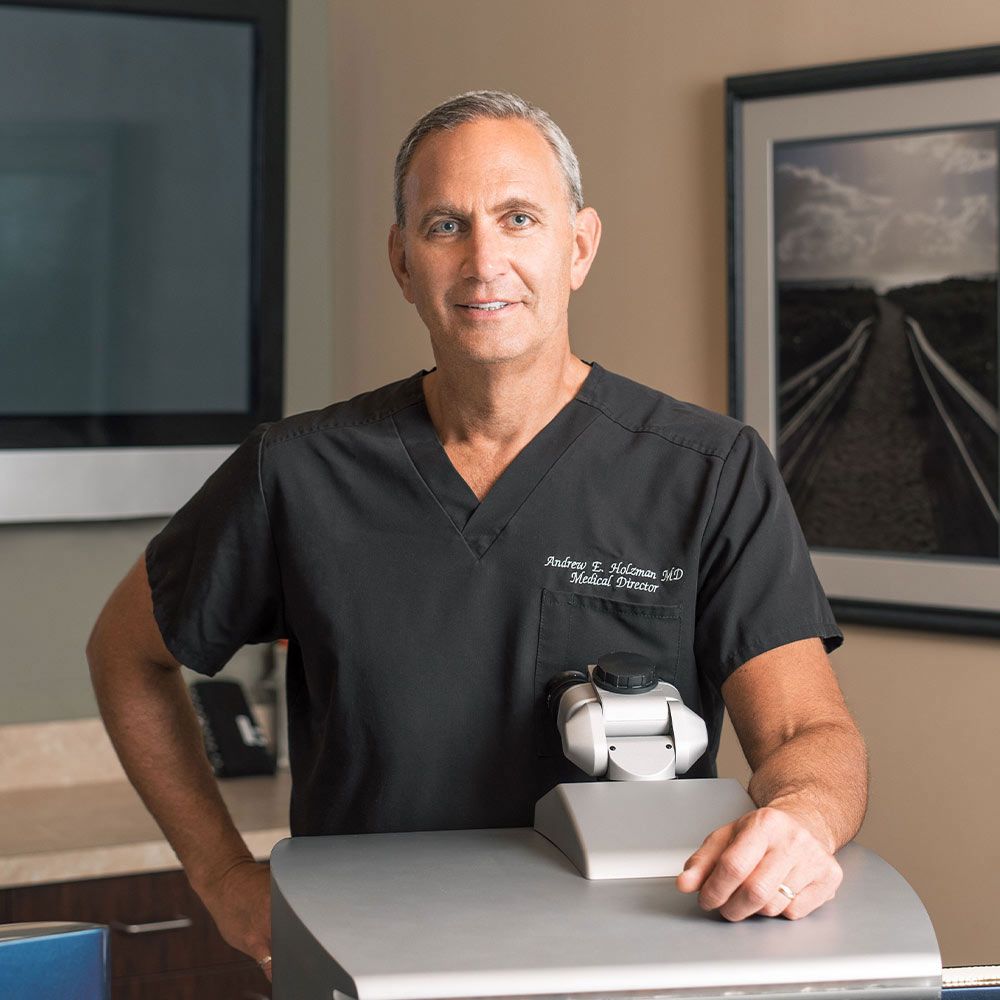 Andrew E. Holzman, MD, FACS
If you struggle with impaired vision, LASIK eye surgery with Andrew E. Holzman, MD, FACS, in Washington DC, Virginia, or Maryland can totally transform your life. After LASIK surgery, many of our patients experience 20/20 vision or better and they are able to end their dependence on glasses or contact lenses.
If you are wondering whether laser eye surgery might be the right solution for you, we encourage you to schedule a free consultation with our renowned eye surgeon at any of our locations. During a consultation, Dr. Holzman will examine your eyes and honestly determine if you qualify for the procedure.
You can request a LASIK consultation with Andrew E. Holzman, MD, FACS, right now by filling out our online form or calling the office location that is most convenient for you.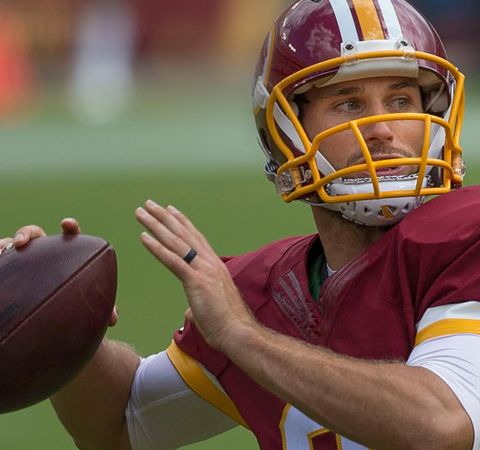 "My name is Kirk Cousins, quarterback for the Washington Redskins and I'm a patient of Dr. Holzman's. I had LASIK surgery… They did an outstanding job with me and my fiancee and we're both seeing great. Thank you."
– Kirk Cousins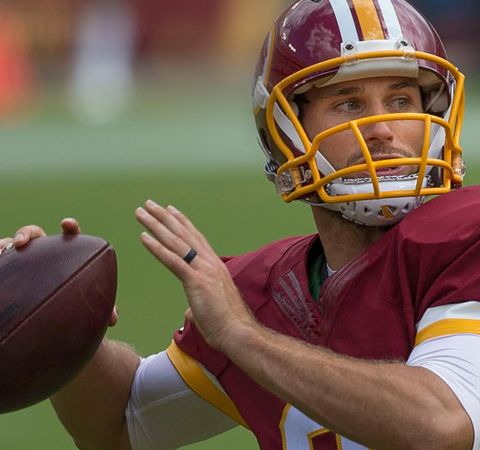 "It's the coolest thing ever."
Sarah discusses the many LASIK benefits she is now experiencing. She says Dr. Holzman helped her feel comfortable during treatment, which took about 15 minutes total. She experienced an immediate improvement in her vision.
LASIK (laser in-situ keratomileusis) is a refractive surgery that corrects vision by reshaping the cornea, a transparent layer of tissue that covers the front of the eye. Like a window, it refracts light onto the lens, which allows us to focus on objects at different distances. Consequently, when the cornea is misshapen, the light is improperly refracted, and vision problems like myopia (nearsightedness), hyperopia (farsightedness), and astigmatism can result.
LASIK and other surgeries like it correct refractive errors by precisely reshaping corneal tissue with medical lasers. By making your cornea either flatter or more curved, we can address your specific vision problem and help you achieve 20/20 vision.
Take a Look at the Treatment Process
Laser in-situ keratomileusis involves the precise reshaping of the cornea to correct refractive errors.
Laser eye surgeries were initially limited to treating nearsightedness, farsightedness, astigmatism, and presbyopia. Today, however, Dr. Holzman's advanced techniques allow him to address a wider range of issues.
LASIK surgery can address many of the refractive

errors patients struggle with on a daily basis.
LASIK surgery may be able to improve your vision, giving you 20/20 sight or better, if you suffer from: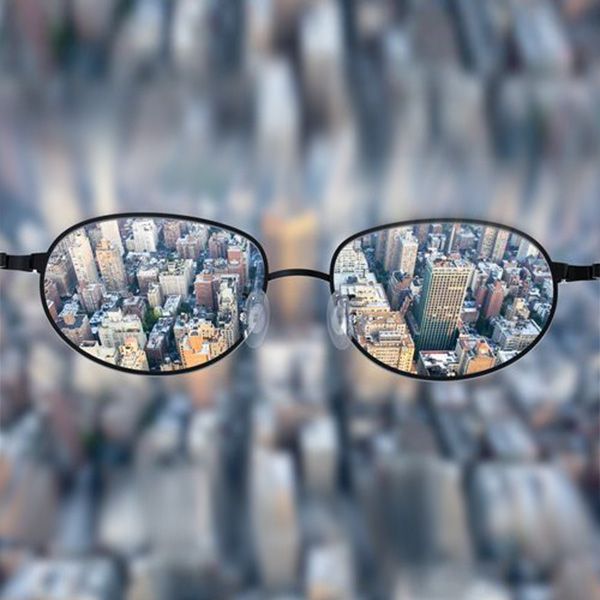 Myopia
Better known as nearsightedness, this refractive error is the most common. Sufferers have difficulty focusing on objects in the distance.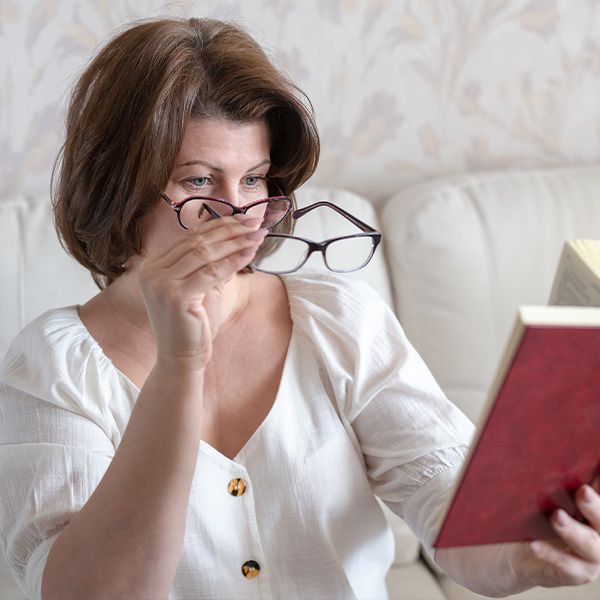 Hyperopia
Also known as farsightedness, patients have trouble reading and doing other up-close work, but may have excellent distance vision.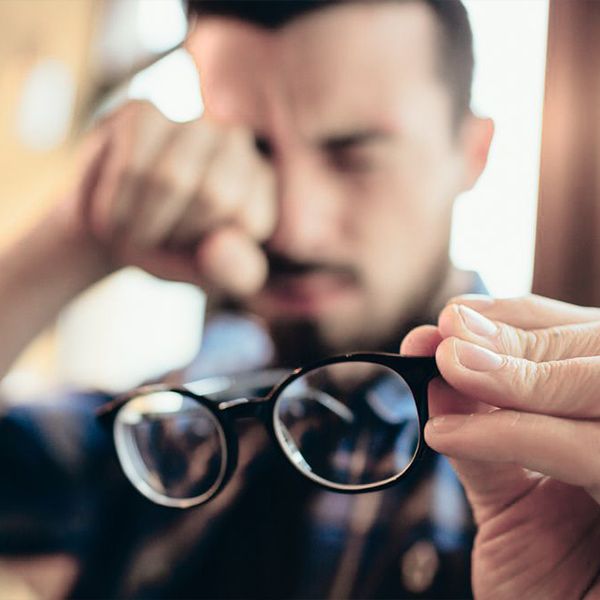 Astigmatism
Abnormally shaped corneas result in astigmatism. Patients typically experience moderately to severely blurry vision at any distance.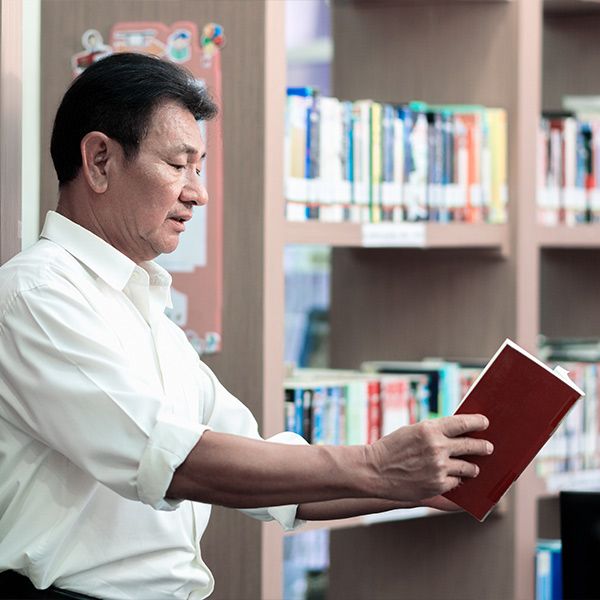 Presbyopia
This age-related form of farsightedness makes it more difficult to view objects up close, and sufferers generally must rely on reading glasses.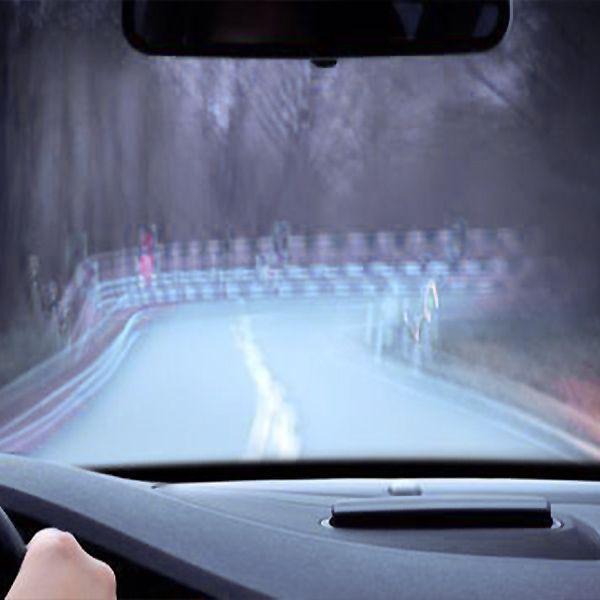 Higher-Order Aberrations
Dr. Holzman can also use this treatment to address more complex issues such as double vision, halos, glare, and trouble seeing at night.
Highly Recommended

Dr. Holzman Has Over 100 5-Star Google Reviews
Got my Lasik procedure done 5 days ago and my eyes feel perfect. Dr. Holzman is incredible. I was really anxious going into my procedure, and right before I went into the laser room I met Dr. Holzman. He could tell I was noticeably stressed but he told me that it was going to be fast and easy, to breathe, and to trust him. That I did – and he was right!… Dr. Holzman even reached out the night of the procedure to check up on me and that was greatly appreciated. This guy is the real deal. Would recommend him to anyone who wants a stress free experience.
Dr.. Holzman was great. All of the staff are so attentive and truly seem to care about the patients. They are getting good at answering all of your questions and concerns and putting you at ease. Dr. Holzman was amazing and did an excellent job of putting you at ease on the day of surgery. His level of customer service exceeded my expectations and made me feel as though I was more than just another surgery he was performing. He definitely cares about his patients and I know why he comes as highly recommended as he did. I will definitely recommend him to anyone kooking to get LASIK. The entire process was great and I left the office being able to see, the best part of it all.
What to Expect in Your Consultation
When you visit any of our offices in Virginia, Maryland, or Washington DC for a free consultation, Dr. Holzman's team of doctors will perform a comprehensive eye exam. This is more intensive than a typical annual eye exam.
During a LASIK consultation, he will perform a routine vision test, as well as:
A dilated eye exam, and/or specialized pictures of the inside of your eye
Corneal topography tests to measure the curvature of the corneas and create a detailed map of their surfaces
Dry eye exam
A 3-D mapping of your ocular surface
These tests are quick and involve little to no discomfort. After Dr. Holzman has completed all the necessary tests, he can recommend LASIK surgery or another procedure.
Totally Free Consultations
If you are curious about LASIK eye surgery, you have nothing to lose from scheduling a consultation with Dr. Andrew E. Holzman, one of the most respected eye surgeons on the east coast. Initial consultations at any of our DC-area offices are completely free of charge and obligation.
How Is LASIK Performed?
A Treatment Timeline
When you schedule a LASIK procedure with Dr. Holzman, you should plan to arrive at your preferred Holzman Laser Vision location at your scheduled time. Please do not be late. Avoid wearing any colognes, perfumes, or scented soaps that day. Once you are checked in, you can expect your eye surgery to proceed according to the following timeline: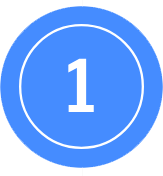 Preparation
We will offer you a sedative to help you relax. Then, we will prepare you for surgery. We will clean the area around your eyes, and we will administer anesthetic eye drops to numb your eyes. We do not use injections or needles during a LASIK procedure.
The procedure takes me less than 10 minutes, typically, to perform.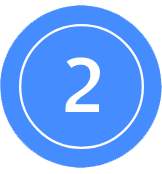 Speculum Placement
Once your eye is completely numb, the surgeon will place a device known as a speculum between your eyelids to prevent you from blinking during the procedure.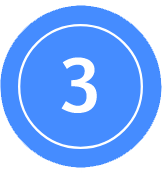 Corneal Flap Creation
The first step of the procedure is to create an ultra thin flap in your cornea. At our high-tech practice, we take a blade-free approach and use a highly precise laser to create the flap. Dr. Holzman will gently fold back the flap as if it is on a hinge to expose the corneal tissue beneath.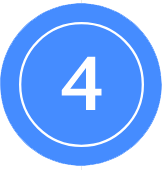 Laser Reshaping
Now, Dr. Holzman will use our advanced laser to reshape your cornea according to the customized treatment plan developed from your pre-operative diagnostic testing. This process will only take between 10 and 40 seconds, depending on the amount of correction needed.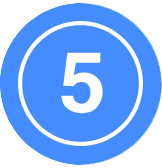 Flap Repositioning
Our doctor will reposition your corneal flap so that your eye will heal on its own. No sutures are necessary.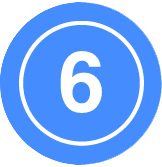 Post-Operative Exam
Immediately after surgery, Dr. Holzman will examine your eyes with a slit lamp microscope. This allows the doctor to examine the epithelium, or the outer layer of the cornea, to make certain that the flap is in a proper position to heal.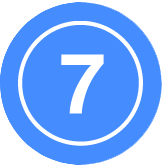 Improved Vision
You should experience immediately noticeable improvements in your vision, and Dr. Holzman will provide detailed instructions regarding your recovery.
"The procedure takes me less than 10 minutes."
A laser eye surgery procedure will take about 10 minutes and will require just a few hours of rest for LASIK patients, or a few days of rest for PRK patients. Dr. Holzman will provide you with detailed instructions for recovery. The need for follow-up procedures is rare, but they are covered with a lifetime commitment by Dr. Holzman for qualifying patients.
Recovering from LASIK Eye Surgery
Patients who receive laser vision correction with Dr. Holzman often experience an improvement in their vision within just 24 hours of their surgery.
Additionally, our patients' recovery in the following days and weeks is generally straightforward and painless, with very minor side effects that quickly diminish.
All of our patients will experience some blurriness following treatment, so arrangements should be made for a friend or family member to drive you home.
The Day of Your Procedure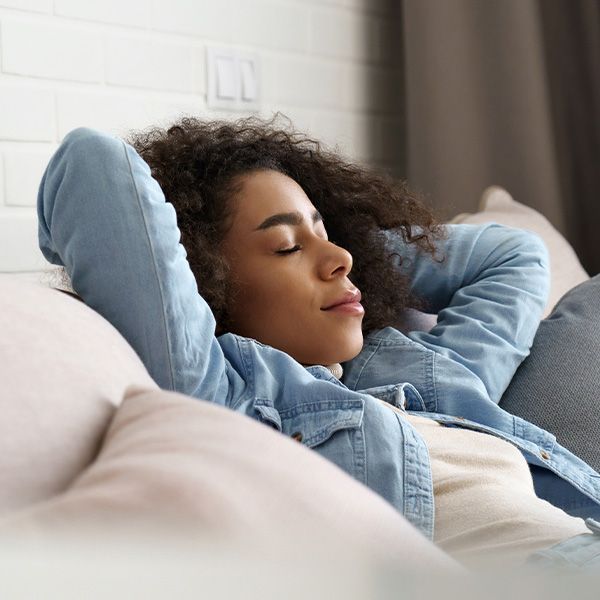 You may experience some discomfort while recovering at home, so we recommend that you rest your eyes to reduce irritation. After taking a nap, you may notice that your eyes feel better and your sight is even clearer. Other patients may sleep through the night and wake up to find that they can see well without their glasses.
The Month After Your Procedure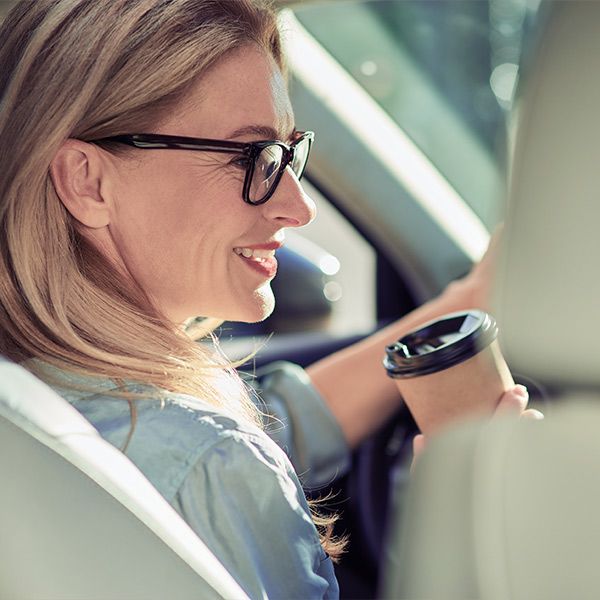 Your vision should stabilize in the weeks after the procedure, and it is common to experience subtle shifts in your sight during this time. While some patients prefer to wear glasses during certain tasks like driving or reading, many are able to enjoy these activities without any dependence on corrective eyewear.
"Quick and Easy"
"Dr. Holzman and his team did an incredible job. I was kept very informed and comfortable throughout the entire process. The procedure was quick and easy. Currently at only one day post-op and my vision is absolutely fantastic. I have zero problems with either eye. I would highly recommend Dr. Holzman to anyone who is a candidate for LASIK and has been on the fence about having the procedure done. My only regret is not having it done 10 years ago!"
Taylor M – 5-Star Google Review – 2019
Read more about the state-of-the-art tools we use at each of our four locations in the greater DC area.
Who Qualifies for LASIK?
To determine if you are a candidate for all-laser LASIK, Dr. Holzman performs diagnostic pre-operative testing and evaluates your overall health. Patients who are not candidates for LASIK surgery may be eligible for other treatments such as PRK (photorefractive keratectomy).
Important criteria include:

Good Ocular Health
Conditions such as corneal disease, glaucoma, or dry eye can increase your risk of complications.

Over 18 Years Old
Typically, LASIK patients must be 18 years of age or older because most patients' vision will be stable at this point.

Normal-Sized Pupils
If you have overly large pupils, you may be at a greater risk of developing issues such as halos or glare after the procedure.

Sufficient Corneal Thickness
Patients with especially thin corneas are not candidates for LASIK surgery. PRK may be more appropriate.

Good Overall Health
Patients with rheumatoid arthritis and other autoimmune diseases may not be candidates due to concerns over proper healing.

Stable Vision
It is recommended that your prescription is stable for at least a year. Unstable vision could require further corrective surgeries.
Conditions that Affect Candidacy
Patients who suffer from any of the following ocular health concerns are not usually good candidates for this form of vision correction:

Cataracts
This gradual clouding of the crystalline lens obstructs vision, and should be addressed before undergoing laser eye surgery of the cornea.

Dry Eyes
Patients suffering from persistent dry eyes may not be good candidates because the procedure could exacerbate the condition.

Glaucoma
Glaucoma involves high intraocular pressure (IOP) that can damage the retina and optic nerve. IOP increases during LASIK.

Fuchs' Dystrophy
This condition involves the deterioration of the inner surface of the cornea, causing it to become unstable.

Severe Nearsightedness
Patients with severe nearsightedness are not usually considered good candidates for this treatment.

Keratoconus
Patients with keratoconus may not be good candidates for this procedure because of corneal instability.
Still Not Sure If You Qualify?
Come See Us to Know for Sure
The best way to determine your candidacy for laser eye surgery is to visit one of our offices in Washington DC, Maryland, or Virginia. When you see Andrew E. Holzman, MD, FACS, for a consultation, he will be able to recommend which form of vision correction is right for you.
Request a free consultation now by filling out our online form or calling the office location most convenient for you.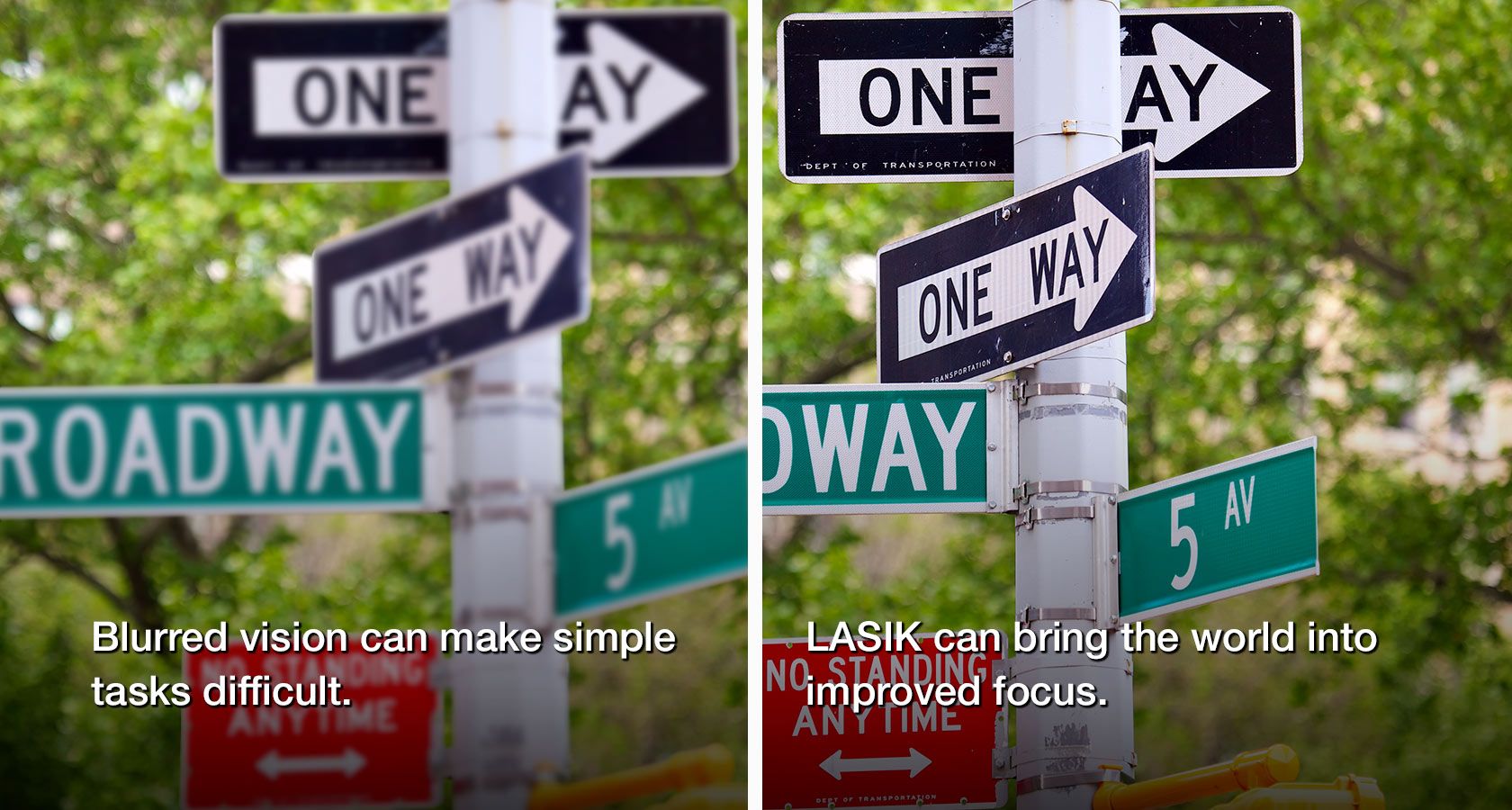 "I Wish I Had Done It Sooner"
My procedure was quick and easy. I originally got LASIK to do away with the trouble of contacts and glasses, but now I'm seeing even better than I was before with corrective lenses. I cannot believe how easy it was, and I wish I had done it sooner. I highly recommend Dr. Holzman and the entire staff, who answered all of my questions and made me feel comfortable. It really did change my life.
I had Lasik done with Dr. Holzman and it was breeze. Dr. Holzman spoke to me before procedure to give an idea about the whole process and tips on how not to be nervous. He also spoke to me during Lasik and after done I asked myself "is that it?" So if you're thinking about Lasik go to Dr. Holzman. Icing on the cake is Dr. Holzman will personally text you to see how you're doing after Lasik. I wish I could give him more than 5 stars.
Guaranteeing Your Safety
during LASIK Surgery
Many patients are concerned about the safety of refractive surgery. However, when you choose a renowned specialist like Dr. Andrew E. Holzman for your procedure, the risks of laser vision correction are minimal.
Patients can rest assured that LASIK eye surgery at our practice is as safe as possible because of our…

Expert Surgeon
Dr. Holzman has performed more than 90,000 vision correction surgeries and has achieved the prestigious status of Fellow of the American College of Surgeons. His experience with refractive surgery minimizes risks and ensures that you experience the best possible results of LASIK surgery. 

Advanced Techniques
Because Dr. Holzman focuses on providing the highest quality care, we have invested in the safest and most precise equipment available. Our blade-free technique provides a high level of precision and accuracy during treatment and we take every possible measure to avoid over- or under-correction of your condition.

Strict Candidacy Requirements
We also hold our patients to very strict candidacy standards. This procedure is not right for everyone and roughly 20 percent of our patients do not meet the criteria we have outlined to be considered for the surgery. Dr. Holzman is skilled in additional refractive surgery options, like PRK, and if he decides you should not undergo all-laser LASIK, he will work to find a treatment option that works best for you.
Dr. Holzman on Refractive Surgery Safety
In this video, Dr. Holzman explains the risks and side-effects related to laser eye surgery. By choosing our practice serving the greater Washington DC area, you can further minimize the small chance of complications.
Studies Confirm the Safety Of LASIK

*According to the American Refractive Surgery Council 
Dry eye is the most common side effect, and it usually subsides after the recovery period. According to a large study, 35% of patients suffered from dry eye after LASIK eye surgery, but 32% had a previous history of dry eye.
Possible Side Effects of LASIK
Like any surgical procedure, LASIK surgery involves minor risk of complications. However, choosing an experienced surgeon like Dr. Andrew E. Holzman in Washington DC greatly reduces the chances of complication. After your procedure, Dr. Holzman will give you detailed instruction on what to do should any of the following side effects occur:

Dry Eyes
The LASIK procedure can cause a decrease in your tear production, resulting in dry eyes. This should improve within six months.
Red Spot on Eye
Subconjunctival hemorrhages result when blood vessels break. They are harmless and disappear within a few weeks.
Flap Complications
If the flap does not adhere properly, this can create tiny wrinkles in the surface of the cornea, which may affect your vision.

Vision Disturbances
You may experience halos, hazy vision, and glare or starbursts in dimmer settings for the first three to six months.

Infection
Infection rarely occurs following LASIK. Dr. Holzman will give you detailed post-operative instructions to minimize your risk.
​The Best Way to Limit Risk?
Choose Dr. Holzman
When you
choose an experienced, highly trained, well-known eye surgeon
like Andrew E. Holzman, MD, FACS, the
benefits of a LASIK procedure far outweigh the potential risks
. After your refractive surgery, you can achieve 20/20 vision and end your dependence on eyeglasses or contact lenses. As you see the world more clearly, you will be able to live a more convenient, more active, and more fulfilling life.
Take the first step towards restored vision by scheduling a consultation at one of our eye care centers in Washington DC, Maryland, or Virginia. You can request a consultation right now by filling our our online form or calling your preferred office location.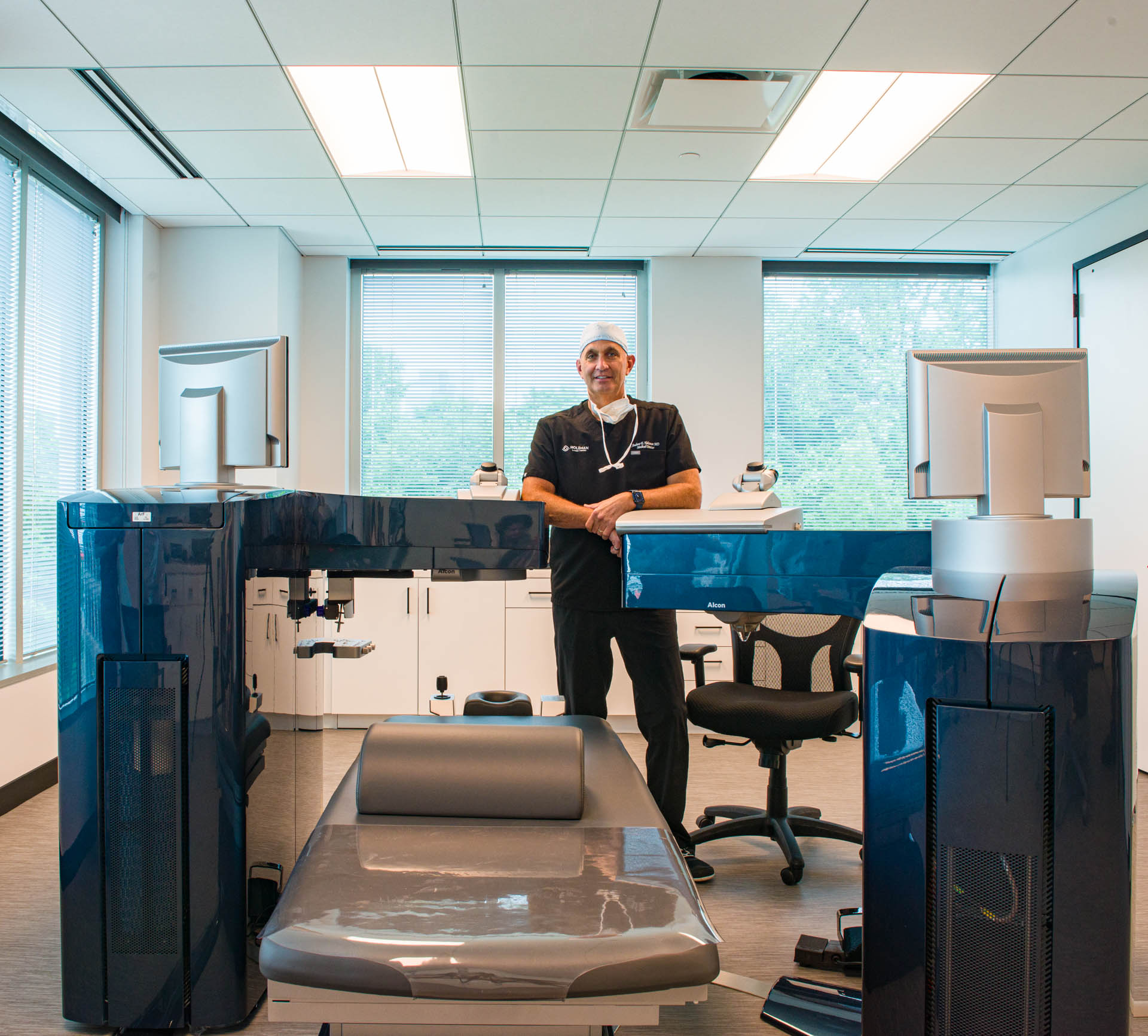 We Focus on Your Comfort
"Dr. Holzman does a really great job at walking you through your procedure and making you feel really comfortable! I am so happy I chose to go with him for my lasik procedure and am SO happy with my results!!"
Kaylee Brooks – 5-Star Google Review – 2019
We complete custom LASIK procedures for each patient who visits our DC-area practice, so the cost of treatment can vary from case to case.
There are several factors that will determine exactly how much your LASIK surgery will cost. During your comprehensive consultation, we can explain these factors and help you gain a clearer understanding of the financial commitment all-laser LASIK requires.
LASIK eye surgery at our practice may cost a little more than it does at less advanced practices because of our sophisticated technology and the experience of Dr. Holzman. However, the amazing results we are able to achieve with this treatment make it more than worth the investment.
Paying for LASIK Eye Surgery
Unfortunately, because LASIK is considered an elective surgery, it is not covered by insurance. To help put this life-changing treatment within the budgets of those who need it, we offer competitive pricing and payment plans. 
There are several considerations which can help reduce your out-of-pocket expenses for corrective eye surgery, such as: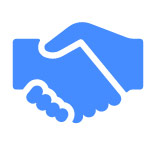 Employer
Some employers, such as airlines and the military, may contribute to your surgery if clearer vision will benefit your work.
FSA or HSA
Both flexible spending accounts and health savings accounts can be used to pay for out-of-pocket procedures like LASIK.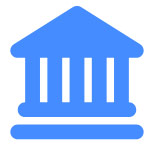 Third-Party Financing
Our team would be happy to help you find a third-party lender that offers flexible, low-interest financing plans.
Custom LASIK treatment with our board-certified ophthalmologist can result in instantly improved vision. Dr. Holzman also conducts each procedure with the goal of producing results that will last as long as possible.
Even though LASIK procedures can radically improve your vision and reduce your dependence on glasses and contact lenses, your vision will continue to change with the effects of the aging process. Results will last for many years, but then some patients do require a touch-up procedure.
About one percent of LASIK patients will require a touch-up procedure at some point to restore their 20/20 vision. If you choose to undergo all-laser LASIK again, Dr. Holzman can use the same corneal flap created during your initial procedure. 
Conditions that Impact Long-Term Results
Age-related eye conditions and diseases can compromise the effects of laser eye surgery, including: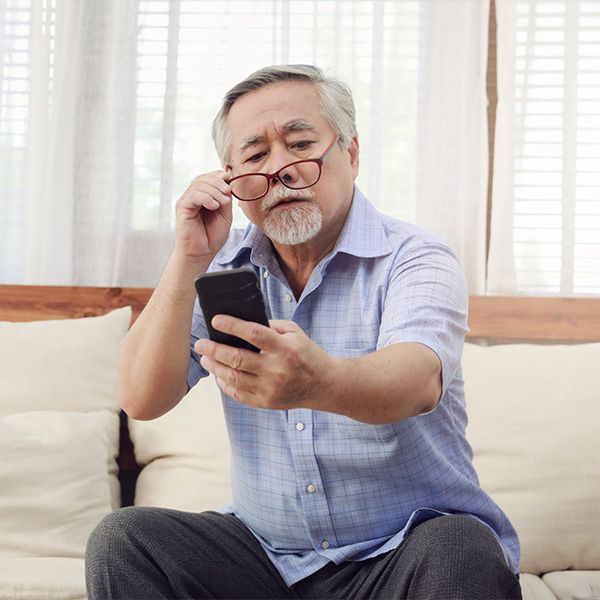 Presbyopia
Many patients begin to struggle with seeing close-up objects after age 40.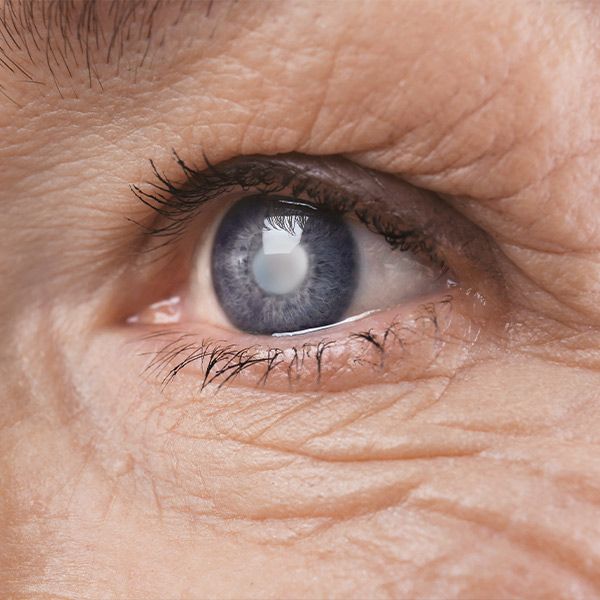 Cataracts
LASIK cannot prevent cataracts. If cataracts develop later in life, they can impair your vision and will require treatment.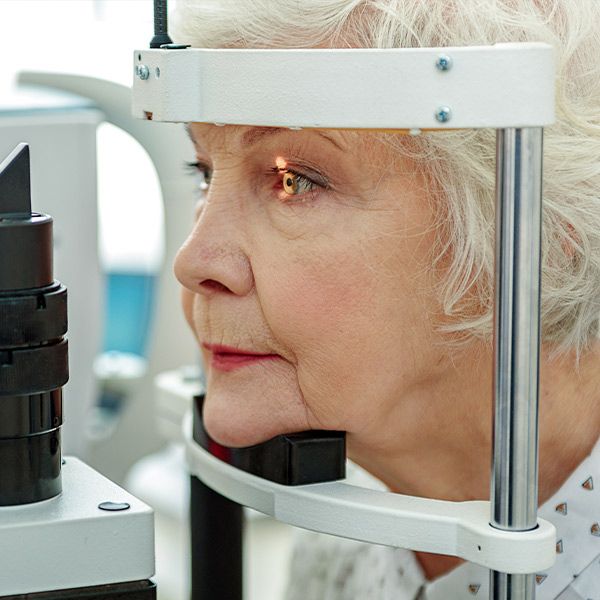 Glaucoma
If you develop glaucoma, it can compromise your vision regardless of LASIK surgery. Without proper treatment, the condition can result in blindness.
Maximize Your Benefits
with Andrew E. Holzman, MD, FACS
Choosing a reputable, technologically advanced practice is the best way to ensure your results last for many years. Our practice combines unparalleled experience (Dr. Holzman has successfully performed more than 90,000 surgeries) with the most innovative techniques and equipment to provide patients with the best possible results.
Ready to get started? Schedule your free consultation by contacting one of our offices in the greater DC area.
An Alternative Laser Eye Surgery
Some patients have corneas that are too thin for LASIK surgery. Those patients may be better suited for PRK, another form of refractive surgery that our board-certified ophthalmologist performs at our offices throughout the tristate area.
Say Goodbye to Glasses and Contacts
5, 5, 5 times hundred stars! What a professional and enjoyable experience! I immediately saw right after the procedure. Dr. Holzman was beyond excellent! I really enjoyed the entire process from the initial consultation to the final procedure. Dr. Holzman is definitely an expert at his craft. He kept me calm and relaxed from the moment I met him. And he talked to me through out the whole procedure and before I knew, it was over. And his staff was amazing as well. I would definitely recommend for anyone who is considering LASIK. I hope it is an awesome experience for you and changes your life, as it has changed mine. 🙂
I am so glad that I finally decided to go through with having Lasik eye surgery done and that I chose Dr. Holtzman and the wonderful team in Tysons Corner to be the ones to help me achieve my vision goals. Tomorrow will be 2 weeks since my procedure and I'm excited to say that all is going well and that I don't need to depend on my glasses or contacts anymore! Going through with this procedure could have easily been a scary moment for me but I had a wonderful experience here. Dr. Holtzman helped me feel comfortable and he did an outstanding job with my surgery. You would be in great hands when choosing Dr. Holzman!
Still Have Questions?
Check out our list of frequently asked questions.