When it comes to the state of your vision, you can't take any concerns too lightly. This is especially true if you're considering refractive surgery. Refractive surgery, as you may already know, will allow you to have great vision without the need for prescription contact lenses or prescription eye glasses. Of course, if you're interested in getting refractive surgery, you have a big choice ahead: where do you go to get it.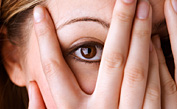 Making Your Big Decision
There are plenty of Virginia LASIK centers, not to mention practice in the greater DC area to choose from. Admittedly, I'm a bit biased in terms of where I think patients should go. I'd like to take a moment right now to look at some major factors to keep in mind when selecting the right LASIK center for your needs.
The Experience and Training of the Refractive Surgeon
We cannot stress enough how valuable it is to look at the education, experience, training that a prospective refractive surgeon has undergone. As a Virginia LASIK surgeon, for example, I've performed close to 60,000 vision correction surgeries and am also a member of many professional organizations.  I am also a Board Certified Corneal Specialist.  Many, if not most other surgeons are not specialists in Corneal surgery, and perform LASIK as part of their general practice.  I believe that Corneal surgery experience is a major factor in allowing me to take extra special care of my patients, and to ensure excellent outcomes.  These factors related to hands-on experience with surgery and professional memberships are crucial in determining the quality of the surgeon.
Consider the Quality of the Vision Correction Center
Another important factor will involve the refractive surgery center itself. The staff and the look and feel of the office can give you a good understanding of what the practice is all about. At our Virginia LASIK and laser vision correction center, for instance, we stress state-of-the art technology and customized care. The staff is friendly and informative and we'll always do our best to exceed your expectations.  We also offer a  LIFETIME Committment, and have centers located all across the country to take care of you in case you ever move.  We stand by our work and will not charge you in the rare case that you ever need an adjustment in the future.
Look at the LASIK Technology the Center Uses
I mentioned technology above a bit, but it's important to consider whether the practice is at the forefront of eye care. This may prove how dedicated they are to proper patient health. Apart from using Virginia Wavefront LASIK and custom LASIK technology, for instance, we let patients know that we were the first to introduce conductive keratoplasty (CK) to the DC metro area.  I also was instrumental in the integration of INTRALASE bladeless LASIK technology in the DC area.  I brought this technology to our center once it was approved and have not used a bladed device since.   Another important consideration is the excimer laser used to fix the vision.   Most centers have one platform that they rely on for this essential step, however it is well known that a certain percentage of patients will do better on one device versus another.  So, in order to optimize all of our patients to the very best ability, we have the two best platforms in the industry, the I-LASIK Custom platform and the Wavelight Allegretto.   This allows me to choose which machine will give the patient the best outcome, and not all of our patients are directed to a single platform as is done in many other centers.
Consider the Reputation of the Surgeon and the Center
One of the best things about the internet is that you can easily look at reviews and LASIK patient testimonials for various practices. Learn the reputation of the practice you're considering. What may look good on the surface may be not so great in the end.
Don't Let Price Be a Deciding Factor
Many people are enticed by deals and sales on LASIK surgery. While this may seem great, we cannot stress enough that price should not be a deciding factor when it comes to your eyes. Good health and great vision have no price. Always remember that there are eye care payment options and financing plans out there to help you pay for high-quality care.
See the Difference for Yourself, In Person
If you would like to see what we can offer you, I encourage you to contact our Virginia laser eye surgery centers today. Everyone here looks forward to meeting you.
Related to This