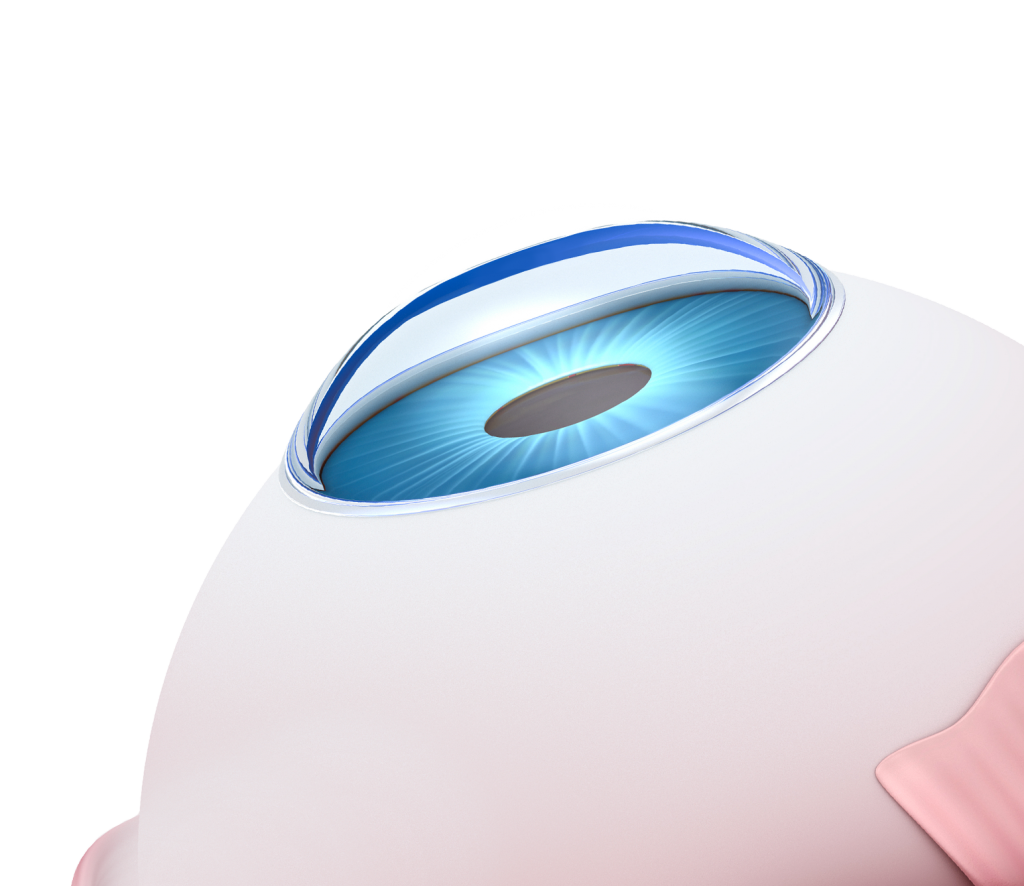 One of the most common questions people considering vision correction surgery ask is: How much does LASIK cost?
You've likely seen and heard ads on the radio, TV and online promoting LASIK and other vision correction surgeries. With the range of LASIK eye surgery prices out there, it can be confusing.
It's important to understand there are different types of laser vision correction and technologies and these options go into the price of LASIK or other laser vision correction procedure. Here, the team at Dr. Andrew Holzman's Washington, DC metro area practice discuss the various options in laser vision correction to help you better understand the LASIK technologies and techniques available. And, we will touch on several topics related to LASIK eye surgery cost, including finding ways to pay for LASIK.
Let's Start with the Basics around the Cost of LASIK Eye Surgery:
There are many options in laser vision correction today and determining what is right for you and your vision is part of the work you will do with your LASIK surgeon before deciding to have a procedure performed. He or she has invested both time and money into the different technologies and techniques to provide you with his or her specific offering – a blend of skill and science – that you will want to understand before choosing to proceed.
Options in LASIK Include:
Conventional LASIK – This is the oldest form of LASIK which uses a microkeratome blade to create a flap in the cornea. The flap is folded back, and an excimer laser is used to reshape the cornea under the flap to address your vision prescription. The flap is gently placed back over the treatment area. Conventional LASIK is typically the least expensive laser vision correction option.  We do not favor this type of surgery for many reasons and therefore do not offer this option at our offices.
Custom LASIK (including wavefront guided, wavefront optimized, topographic guided) – These modern LASIK techniques capture highly detailed measurements to create a unique map of your eye. This data is used to guide the excimer laser to provide a more accurate and precise vision correction treatment based upon your specific anatomy. All laser or blade free LASIK is an option that replaces the microkeratome blade with a femtosecond laser. Studies show patients have fewer flap complications, need fewer retreatments and have a greater likelihood of achieving 20/20 visual acuity or better when using all-laser LASIK. Dr. Holzman employs the use of custom wavefront LASIK and femtosecond laser technology at his Washington, DC, practice.
PRK (photorefractive keratectomy), also known as Advanced Surface Ablation, is a laser vision correction treatment that is applied to the surface of the cornea. The same excimer laser and similar eye mapping technologies used in LASIK procedures are available to customize the PRK treatment.
SMILE (Small Incision Lenticule Extraction) uses a femtosecond laser to create a small disc of tissue within the layers of the cornea, which is then removed from a small incision in the surface of the cornea to improve the focus power of the eye.
Refractive Lens Exchange uses a femtosecond laser to access the crystalline lens of the eye, which is removed and replaced with a vision correcting lens, known as an intraocular lens or IOL. These IOLs are able to treat a wide range of vision issues, including presbyopia. By replacing the natural lens with an IOL, patients avoid having cataract surgery later in life.
Investing in Vision Correction Surgery
Now that you know about some of the many options that can go into laser vision correction, it might be helpful to talk through the personal economics of choosing a procedure like LASIK.
There are a lot of discount providers that advertise cost.  You will find a range of costs advertised, from $250 all the way up to $3000 per eye.   Obviously you are not comparing apples to apples when looking at premium providers and discounters.   There are differences in the technology offered, the experience of the surgeon and staff, and the patient care experience as well.  Remember that you want a good result delivered safely and accurately.  If you are a smart consumer, you also want to be treated well by caring people and also have an experience that is easy and smooth.   Generally speaking, the DC metro area is a bit more pricey than other less expensive areas of the country, so regional differences are also important to realize.
Most people seeking premium providers end up paying somewhere in the range of $4700 to $5500 for the total, and that depends on insurance issues etc…  Therefore, finding ways to pay for LASIK eye surgery is a priority for many interested in seeing better without relying on glasses or contact lenses.   While the cost seems like a lot, several studies have shown definitively that paying for LASIK will actually save you money over time compared to buying contact lenses or glasses!   From a personal perspective, most of our patients tell us it was the best money they ever spent and was incredibly worthwhile.   It's hard to put a price tag on the visual freedom you will feel and most tell us the cost was well worth it!     We offer excellent low or no interest financing options to help you pay for it over time.
It is natural to want to know you are getting a good value for your money. LASIK deals and discounts are available. However, you want to make sure you are making the best decision for the health of your eyes and vision.
You may wonder if your insurance will help pay for the cost of LASIK or other laser vision correction. It depends on the type of insurance its specific policy benefits. You can read more about how your insurance may help you cover your LASIK eye surgery cost here.
Many employers offer flexible or health savings accounts that give you a tax-free way to save for your procedure.  It is helpful to ask your employer about this and then we can apply the savings to your procedure.
During your LASIK consultation you will discuss the procedures and technologies recommended for your specific vision needs and based upon your candidacy, as well as related costs. You should feel completely comfortable asking your surgeon or his/her staff questions about the recommendations as well as the price of the procedure. The selection of technologies your surgeon offers, in addition to his/her skill and experience, may be what sets him or her apart from other LASIK providers.
Excellent vision is an investment. First, it's important to understand the many options which may be available to you. But, the most important step is scheduling an appointment with your doctor to discuss your needs and determine candidacy. Armed with the information you need and working with a surgeon you have confidence in will help you make the best decision for your eye health and vision when choosing laser vision correction.
Schedule a consultation to learn more about the cost of LASIK at our Washington, DC, practice. Contact us online or call us at (703) 440-7698.
Related to This