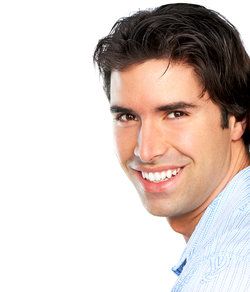 Dr. Andrew Holzman has assisted countless patients who live in the Washington DC metro area. This includes a number of veterans as well as active-service military personnel and those who wish to enlist in the military. Refractive surgery procedures such as LASIK ennhance vision and clarity while eliminating the need for glasses and contacts, which makes a number of things more convenient for patients.
Our team would like to take this opportunity to consider surgeries such as LASIK, LASEK, and PRK and how these procedures can be advantageous to those in the military.
About Refractive Surgery
Refractive surgery refers to a broad range of surgeries that alter the contour of the cornea, the clear topmost layer of the eyes. During a refractive surgery procedure, the shape of the cornea is carefully revised using a laser. By doing this, an eye surgeon is able to address the following common vision problems that are known as refractive errors:
Myopia (nearsightedness)
Hyperopia (farsightedness)
Astigmatism
Refractive surgery reduces dependence on prescription eye glasses and contact lenses, which you can imagine has benefits for someone who is enlisted in the military.
Great Vision Is Possible Without Glasses and Contact Lenses
Many LASIK, PRK, or LASEK patients experience exceptional vision without glasses or contact lenses. While perfect and better-than-perfect vision are not guaranteed by any procedure, the results of refractive surgery generally fall in the 20/40 range.
In addition, modern techniques in digital mapping and scanning had led to even better refractive surgery results than were possible just 10 years ago.
Greater Convenience for Military Personnel
When a member of the military is traveling or stationed somewhere, glasses and contacts can be a hassle more than a help. Situations may not be ideal for carrying contact lens cleaning solution, for instance, or having extra contacts on the soldier's person. The same can be said for having a spare pair of glasses handy.
There are not problems with refractive surgery. No glasses and no contacts means no hassles and other worries for a military member.
Advantages In Combat and Active-Duty Situations
If a member of the military is in the field or engaged in a combat situation, glasses and contacts tend to be detrimental to effectiveness. Cleaning and replacing contacts takes time, and situations may be less than sanitary even when the proper cleaning solution is used. Losing a contact or breaking glasses can be extremely disadvantageous as well. In addition, if a solider is captured, his or her glasses are among the first items to be confiscated.
With refractive surgery, none of these issues are a concern.
Refractive Surgery Is Safe and Effective
We noted that LASIK has been yielding better results thanks to advanced technology. It has also been yielding far more effective and safer results as well. Patients who undergo LASIK today are less likely to experience severe side effects or major complications from treatment.
Is refractive surgery right for me?
While LASIK, PRK, and LASEK are all great options for vision correction, candidacy for surgery needs to be seriously considered first. In addition, each branch of the military has guidelines concerning refractive surgery that need to be followed closely. Be sure to check with us as well as a commanding officer with regard to these matters.
Schedule a Consultation for Laser Vision Correction
If you would like to learn more about laser vision correction and how it might be the best option for you and your needs, it's important that you contact our eye care specialists today. Dr. Holzman and his team will help you make the best choices with regard to your eye care needs.
Related to This