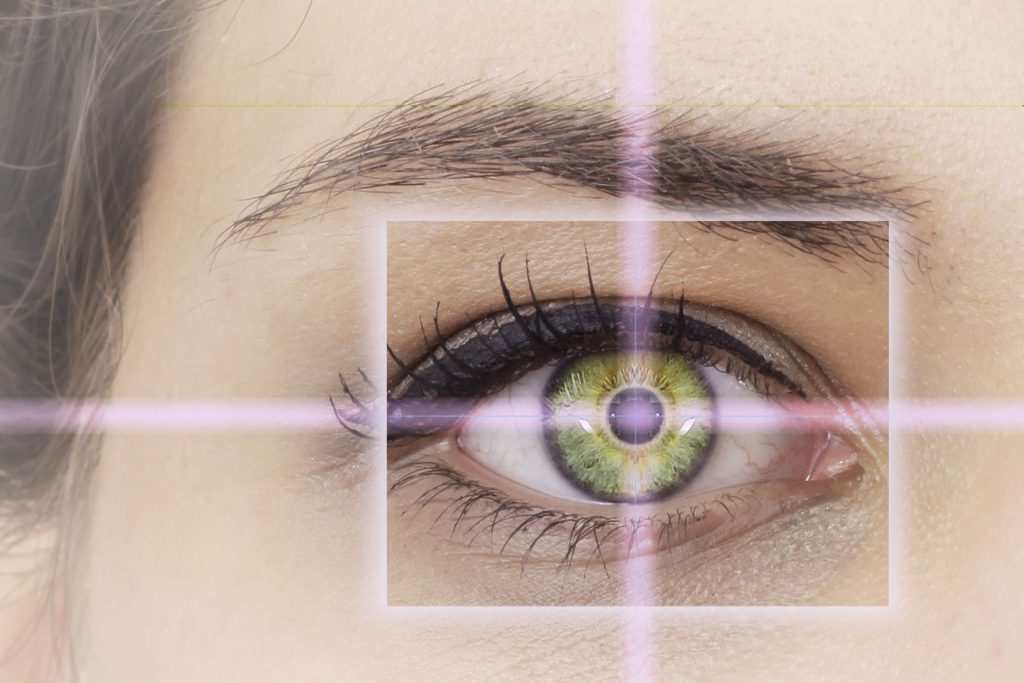 So many patients ask us if LASIK is safe. They want to know how much their vision will be improved, and they want to be reassured that LASIK will not result in complications. Dr. Andrew E. Holzman takes the safety of all patients seriously, which is why he wants to make sure patients have all of the facts out there about LASIK.
The success rate and complication rate of LASIK reveals a lot about the procedure and what it can achieve. The team at our Washington, DC vision correction center would like to briefly go over these figures to explore LASIK safety and overall effectiveness.
What Are the Success Rates of LASIK?
According to the American Refractive Surgery Council (ARSC), the success rate for LASIK is roughly 99 percent. This is an extremely high number, and speaks to the overall effectiveness of LASIK as a means of vision correction and enhancement.
Breaking Down "Success" for LASIK Patients
Let's consider what "success" means when it comes to LASIK.
The ARSC notes that 99 percent of all patients achieve 20/40 vision or better. That's great vision, and it eliminates the need for people to wear prescription glasses or contact lenses in order to accomplish normal tasks. You can read books, street signs, and identify distant objects just fine.
It's also important to note that in our practice, over 90 percent of LASIK patients achieve 20/20 vision or better. That is a significant number of patients with perfect vision (or vision that's beyond perfect).  Depending on the center and the technology, we have 90-98% of our patients achieving 20/20 and between 30-55% achieving 20/15!    These really are very good outcomes as these numbers include all patients, even those with very high prescriptions and high astigmatism pre-operatively.
While such results can't be guaranteed for everyone, these success numbers help convey the positive stories of pleased LASIK patients across the globe.
What Is the Complication Rate of LASIK?
According to findings from the ARSC, the complication rate for LASIK is less than 1 percent. That means that lasting LASIK complications are exceedingly rare.
Keep in mind that LASIK patients may experience some temporary and manageable side effects, but side effects and complications are two separate things.
How Our Diligence Can Help Avoid Complications
Patient experience and safety are of paramount concern to our team. That's why the teams at all of our eye care centers serving the greater Washington, DC area carefully screen and consult with prospective patients.
If a patient suffers from dry eye syndrome or cornea health issues that make LASIK a risk procedure, we will not perform LASIK on that person. In fact, we tell 20-25 percent of people who visit our practice not to get LASIK because of the potential complication risk. This diligent screening process helps ensure only suitable candidates for LASIK undergo the procedure, and that non-candidates can avoid potential complications.
Considering Patient Satisfaction Numbers
Our focus on patient screenings and thorough consultations may explain why so many of our patients are extremely satisfied with the results of LASIK and their vision quality. The ARSC reports that national patient satisfaction numbers for LASIK are 96 percent. Again, that's an excellent number and speaks to the many patient success stories we've seen ourselves.
The Bottom Line: Is LASIK Safe?
Yes. LASIK is safe.
With high success rates, low complication rates, and a diligent eye care team that puts patients first, LASIK performed at our eye centers is not just safe. LASIK performed by our team is also effective for vision enhancement and satisfying to patients for years down the road.
Learn More About LASIK Safety
For more information about LASIK and other options for state-of-the-art vision correction, be sure to contact a skilled laser eye surgeon. Dr. Holzman can be reached at his Washington, DC office by phone at (202) 785-2435.
Related to This