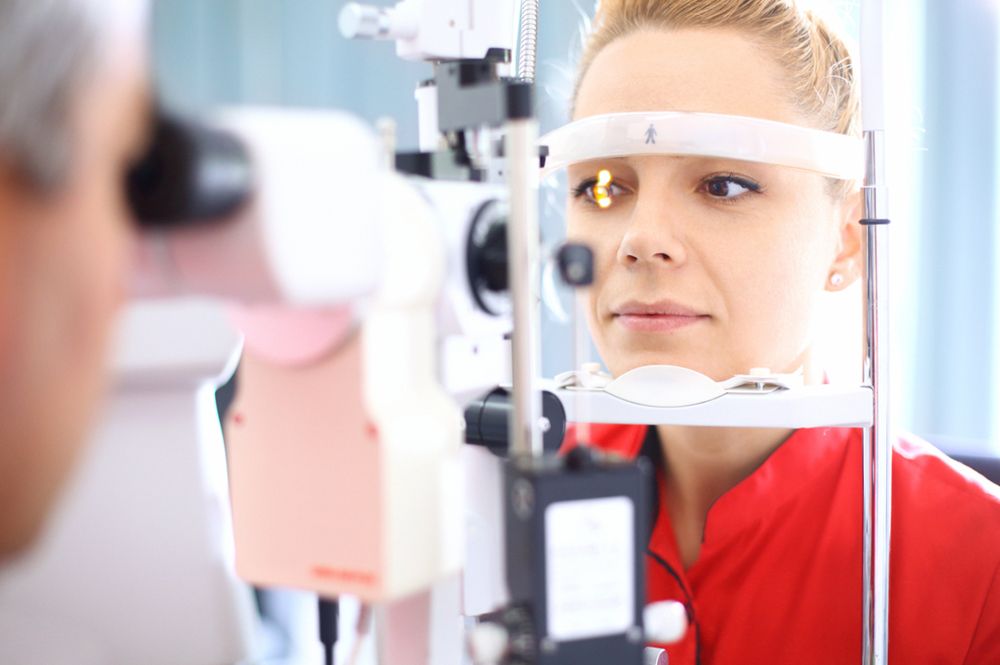 LASIK surgery has an incredibly high rate of success. However, to be performed correctly, it requires adequate planning. Corneal topography is a diagnostic tool that can aid Dr. Andrew E. Holzman in creating extremely precise, customized treatment plans. At our Washington, D.C., practice, we use the Vario system by Alcon (part of the Contoura system) during treatment planning. This revolutionary technology can create a 3-D map of the cornea, enabling us to care for our patients with the highest level of accuracy. Incorporating corneal topography in LASIK can achieve an optimal outcome for life-changing results.
How Is Corneal Topography Used in LASIK?
Each eye's anatomy is unique. Before performing LASIK surgery, it is important to measure the eye's structures, including the curvature of the cornea. Corneal topography allows Dr. Holzman to obtain highly detailed information on the surface of the eye. By doing so, he can personalize your LASIK treatment plan to fit your specific vision needs.
Corneal topography not only helps the doctor visualize the eye's anatomy, but it also aids in the detection of corneal diseases or abnormal conditions. For example, if a cornea is naturally thin or weak, LASIK surgery could lead to ectasia, a condition in which intraocular pressure leads to bulging of the cornea. Using a corneal topography system like our Atlas scanner can prevent these complications.
Is Treatment Using Corneal Topography Different?
For the patient, the LASIK procedure itself will generally be the same. For example, corneal topography does not make your surgical procedure any more invasive or lengthy. What makes topography-guided surgery different is the ability for your surgeon to treatment plan with greater accuracy. In fact, with our groundbreaking technology, Dr. Holzman can virtually plan out your entire surgery before you even arrive for the procedure.
Benefits of Corneal Topography
The most significant advantage to corneal topography is achieving optimal vision. In fact, many patients who have undergone LASIK surgery report superior vision, far greater than they ever enjoyed with glasses or contacts. In one 12-month clinical trial, data provided by the U.S. Food & Drug Administration found:
LASIK surgery performed with corneal topography outperformed corrective eyewear in over 30 percent of the studied cases
Corneal topography reduced the presence of post-surgical complications such as reading difficulty, light sensitivity, glare, and trouble with nighttime driving
Over 98 percent of the patients involved in the study would choose corneal topography-guided surgery again
Overall, treatment planning with corneal topography offers significant advantages for the LASIK surgeon and patient. These benefits include:
Improved visualization of eye structures
Enhanced LASIK results
Customized treatment for each individual
Works well for patients with astigmatism
Contact Us to Learn More about Customized LASIK
If you are contemplating LASIK surgery for your vision correction, consider how corneal topography can benefit you. To find out if you are a candidate for refractive surgery, schedule a consultation with Dr. Holzman. You can call one of our office locations or contact us online anytime.
Related to This