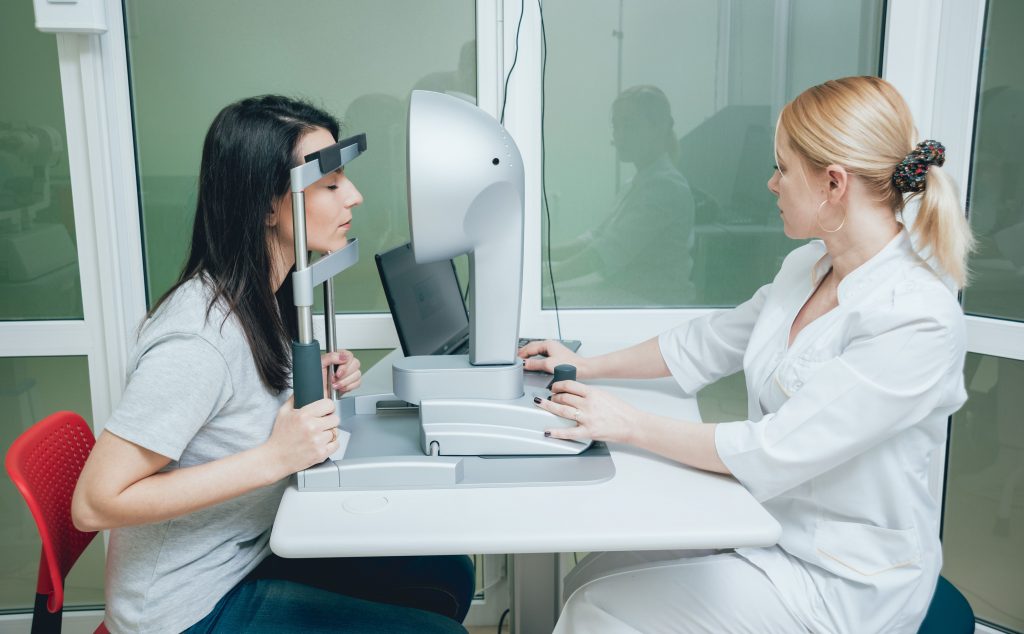 Numbers can help put things in perspective. You get a sense of how common a problem may be, and why certain measures are taken to address said problem. In the case of your eyes, facts and figures can help you understand the importance of certain eye care and vision correction services.
With this in mind, the team at our Washington, DC laser eye care center would like to go over some numbers related to vision and eyesight. Unless otherwise noted, the statistics below have been compiled by the American Academy of Ophthalmology (AAO).
Statics on Eye Injuries
It's been estimated that 2.4 million eye injuries occur each year in the United States. Roughly 2,000 people injure their eyes at work each day, and at home, household cleaners cause up to 125,000 injuries annually. This is why it's important to wear eye protection, which can prevent up to 90 percent of all eye injuries.
Statistics on Refractive Error
Since refractive error is common, these statistics can help give you a better overview of the pervasiveness of these issues:
More than 34 million Americans who are at least 40 years old have myopia (nearsightedness)
Approximately 14.2 million Americans who are at least 40 years older have hyperopia (farsightedness)
Astigmatism affects about 1 in 3 people, usually accompanied with some amount of nearsightedness or farsightedness
Statistics on Glasses, Contacts, and Laser Eye Surgery
Treat refractive error, many people rely on corrective lenses or laser eye surgery. These numbers break down as follows:
More than 150 million people in America wear some form of corrective eyewear to treat their refractive error
About 37 million Americans wear contact lenses to treat refractive error
According to UCLA's Stein Eye Institute, around 700,000 refractive surgery procedures are performed each year
Statistics on Low Vision and Visual Impairment
Refractive error isn't the only cause of vision problems. There are roughly 2.9 million Americans age 40 or older who suffer from low vision, which means that even with vision correction, their best vision is still less than 20/40. Roughly 4.2 million Americans age 40 or older are visually impaired, meaning that in their best eye, the corrected vision is worse than 20/40.
Statistics on Blindness
As for total vision loss, an estimated 1.3 million Americans 40 years old and older are legally blind. This means that even with corrected vision, their best-seeing eye is only 20/200.
Statistics on Cataracts
Cataracts are a common part of the aging process. Around 24.4 millions Americans age 40 and older suffer from cataracts. Half of all Americans will suffer from cataracts by the age of 75. A routine surgery can easily remove the clouded lens and restore vision.
Statistics on Glaucoma
Glaucoma affects 2.7 million Americans age 40 and older. Since glaucoma can gradually develop, it's important to undergo regular checkups with your eye doctor, especially after the age of 40.
Statistics on Age-Related Macular Degeneration (AMD)
AMD is a common part of the aging process. In 2010, an estimated 9.1 million Americans suffered from early-stage AMD. Around 2.1 million Americans age 50 and older will suffer from late-stage AMD, which results in severe vision impairment.
Contact Our Team of Eye Care Specialists
For more information about your vision care options and how to have healthy eyesight for years to come, be sure to contact an experienced vision correction specialist. We look forward to your visit and discussing these matters in much greater detail.
Related to This