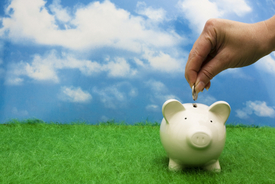 At TLC Tysons Corner, we make every effort to make the cost of LASIK surgery as affordable as possible for our patients. However, we will never compromise your safety or visual outcome just to save you a few dollars. As the medical director and lead surgeon of TLC Tysons Corner, I am the first to state that my education and training, experience performing thousands of LASIK procedures, and use of advanced technology do make the price of LASIK higher than the costs advertised at bargain LASIK centers. But when it comes to your eyes and your vision, it is important to choose a surgeon that has the qualifications and skill to successfully perform your laser vision correction procedure.
LASIK Costs
According to Market Scope, an independent ophthalmic data analyst company, the national average cost of traditional LASIK surgery was $1,646 in 2010; when wavefront LASIK or Intralase® laser technology are incorporated into the treatment plan, the cost can increase by $500 per eye.
The cost of LASIK does range significantly among patients, depending on the extent of treatment that is needed, technology that is utilized, and surgeon's experience. We invite prospective patients to schedule a free consultation at TLC Tysons Corner so we can provide you with accurate pricing for your LASIK procedure. During your appointment, we will examine your eyes to determine if you are an appropriate candidate for treatment, the degree of correction that is needed, and the type of technology that will be employed.
LASIK Financing
Many of our Virginia LASIK patients are interested in applying for financing plans that allow them to divide the cost of treatment into several monthly installments. Patients that have good credit and choose shorter payment plans typically get the lowest interest rates. The patient coordinators at our practice are happy to help you apply for financing here in our office or online, which allows you to obtain credit approval before you come to our office for a consultation.
LASIK and Vision Insurance
Since health insurance companies generally consider LASIK surgery to be an elective procedure, most do not offer coverage for the procedure. However, there are a few vision insurance plans that do offer full or partial coverage. Bring your insurance card to your consultation so one of our patient coordinators can see if your insurance company offers coverage for LASIK surgery.
Cafeteria and Flex Spending Accounts
Cafeteria and flex spending accounts allow employees to put a portion of their pay into an account that is not taxed. The account can be used to pay for medical bills, dependant care, and other qualifying expenses. Laser vision correction procedures such as LASIK are eligible purchases under cafeteria and flex spending account plans; these plans can help patients save up to 50 percent of the cost of the LASIK vision correction procedure.
Other Payment Options
We also accept more traditional payment options at our practice, including cash, checks, and credit cards.
Contact TLC Tysons Corner to schedule your free consultation at our practice.
Related to This