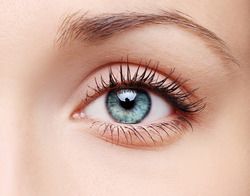 LASIK surgery stands for laser-assisted in situ keratomileusis, and if you rely on glasses or contacts to see clearly, then it may be an excellent choice for eliminating your dependence on them. In his dedication to helping everyone enjoy the gift of clear sight, Andrew E. Holzman, MD, FACS, has improved the vision of patients throughout the Washington, DC area by helping make LASIK and other corrective procedures more affordable. Because it's an elective surgery, LASIK isn't typically covered by insurance plans. However, with reasonable prices and a choice of financing options to suit your specific needs, Dr. Holzman can help you obtain the vision you deserve through expert LASIK surgery.
Why Would You Need LASIK?
If your eyesight suffers from a moderate degree of nearsightedness (myopia), farsightedness (hyperopia), or astigmatism, and you're tired of corrective lenses, then Dr. Holzman may recommend LASIK treatment. The surgery involves reshaping the cornea of one or both eyes to improve the way it concentrates light onto the retina, providing the clearer, crisper images of 20/20 vision. The procedure only lasts for a few minutes on each eye, and requires little healing time before you can return to your normal routines, like working.
Before suggesting LASIK, Dr. Holzman will perform a comprehensive examination to determine your overall health and eligibility for the procedure. For instance, certain conditions that might complicate successful LASIK treatment can include;
Autoimmune diseases, such as type1 diabetes or arthritis
Severe nearsightedness or farsightedness
Significant cataracts
Glaucoma
Chronically dry eyes
Thin, irregular, or bulging corneas
What Is CareCredit?
CareCredit is essentially a credit card for your health, beauty, and wellness needs that makes necessary medical care available to you immediately. The healthcare card offers a variety of financing options. During your initial consultation, Dr. Holzman and our caring, compassionate team will work with you to design a financing option that fits your budget. By partnering with Wells Fargo and Health Care Direct, we can offer our own interest-free options to make LASIK costs more manageable than ever. Or, patients can apply for CareCredit financing.
If LASIK Isn't the Right Option
If a preexisting condition makes LASIK a poor choice, but you're still interested in a vision correction procedure, then Dr. Holzman can recommend an appropriate solution after thoroughly assessing your eyes and vision. Depending on the exact nature and severity of your condition, an alternative surgery, such as PRK (photorefractive keratectomy) or LASEK (laser epithelial keratomileusis), may be more appropriate.
Learn More by Calling Us Today
If your vision is no longer what it once was, Dr. Andrew Holzman can help you see the world clearly again with an appropriate corrective procedure. To learn why your vision is blurring, or to find out more about your options for correcting it, schedule a consultation with Dr. Holzman by calling the TLC Vision office closest to you. Our entire team is dedicated to improving your vision in a comfortable, conservative manner, and will be happy to meet you and discuss your specific concerns.
Related to This