LASIK surgery has been of great benefit to millions of patients worldwide. Rather than relying on corrective lenses (i.e., prescription eyeglasses and contact lenses), LASIK surgery uses safe laser technology to reshape the cornea. Light will pass through the eyes properly and focus on the retina, eliminating the need for corrective lenses. Many patients achieve vision in the 20/40 range, with many achieving perfect vision or in some cases better than perfect vision.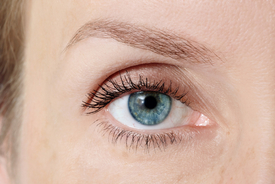 At my Virginia LASIK centers, we talk patients through each step of the LASIK surgery process so they have realistic expectations of what to expect. This means we give everyone who visits the facts about the benefits of LASIK as well as the risks and side effects that they may experience.
There are side effects to LASIK surgery?
Yes, there are. Even though LASIK is a proven refractive surgery procedure, there are some side effects that are common in patients. (The same holds true for Virginia PRK, another safe refractive surgery that was the precursor to LASIK.)
What are the common side effects of LASIK surgery?
The common side effects of LASIK are as follows:
Glare
Halos
Starbursts
Poor night vision
Poor contrast sensitivity
Acute light sensitivity
Dry eye syndrome
During your consultation at our laser vision correction center, we will assess your candidacy for LASIK and also account for any side effects that you may experience as well. For example, if we find that you suffer from dry eyes, we will reconsider your candidacy for LASIK since LASIK surgery can make dry eyes more severe.
How common are side effects after LASIK surgery?
The rates of side effects occurring in patients will vary from patient to patient. The United States Food and Drug Administration found that laser eye surgery complications occur in roughly one in five patients, though these complications tend to be minor and temporary.
Some studies have found that:
Halos and starburst are experienced by 3.5% of LASIK patients
Fluctuations in vision occur in roughly 2.6% of LASIK patients
Glare and light sensitivity affect approximately 1.7% of LASIK patients
We should note that these numbers differ from patient to patient as well as from surgeon to surgeon. I assure my patients that I work diligently to ensure a positive experience before and after surgery.   Remember to check and see if your surgeon is a Board Certified Corneal Specialist and that they also utilize the Intralase, CustomVue and Allegretto lasers.
Can the chances of developing side effects after LASIK be reduced?
Yes, you'll be happy to know that there are ways to prevent LASIK side effects from developing. At our practice, that means the use of iLASIK (custom LASIK surgery) technology. iLASIK allows for precise, customized LASIK that is tailored precisely to the needs of each patient. iLASIK will map the surface of the cornea to target both higher order and lower order aberrations. Targeting both will reduce the chance of post-operative side effects. I'm proud to offer patients the latest in LASIK technology because in the end it means they get the best possible results.  On top of that, we are extremely cautious in who we choose to deem a good candidate for the surgery.  We disqualify up to 15% of patients in any given month, as we view them as less likely to achieve excellent outcomes.  If you are told you are a good candidate by us, you most certainly are!   This reduces your risk of any problems substantially, as we only accept patients who are low risk and are highly likely to have excellent outcomes.
Schedule a Consultation for LASIK Eye Surgery
To learn more about LASIK surgery and how custom LASIK can greatly enhance your vision, contact our McLean and Charlottesville laser eye surgery centers today.
Related to This