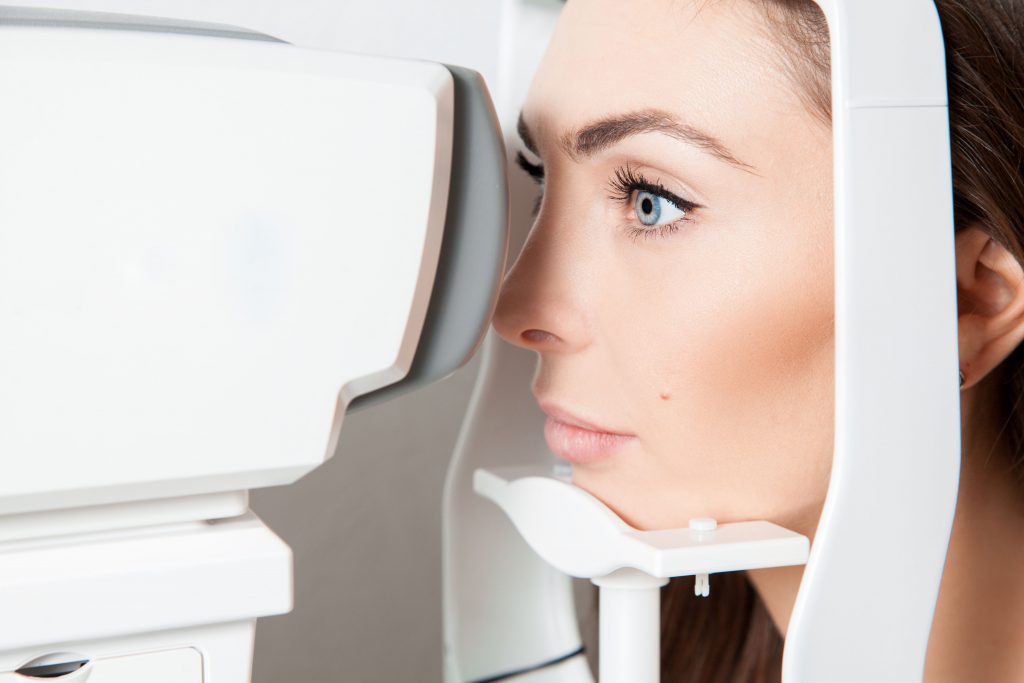 There is no doubt that vision technology has come a long way in the last few decades. The development of laser vision correction procedures allows for the permanent correction of the refractive errors that cause blurry vision in millions of patients.
At Dr. Andrew E. Holzman's practice, we employ use of the safest and most effective techniques and technologies. Here, we discuss six ways in which today's vision correction technology can change your life. Read on to learn more, and then contact our Washington, DC practice to schedule your appointment with us.
Eliminate Your Need for Glasses
Glasses are effective visual aids that can address the blurry vision caused by various eye conditions. However, they do have their disadvantages.
Patients frequently complain about how they are always misplacing their glasses; many also dislike the appearance of glasses. These are the top reasons why patients seek more permanent treatment options to correct their vision problems.
Procedures such as LASIK and PRK improve the shape of the cornea with an excimer laser to produce clear vision in patients that have nearsightedness, farsightedness, and astigmatism.
Conductive keratoplasty uses radiofrequency energy to change the shape of the cornea in patients that require reading glasses after the age of 40 due to presbyopia.
Say Goodbye to Contact Lenses
Patients that wear contact lenses have their own set of complaints related to these visual aids. Most commonly, patients no longer want to deal with discomfort caused by wearing the contact lenses, or the time it takes to insert them each morning.
If you wear contact lenses, consider undergoing LASIK or PRK as an alternative. These procedures have high success rates, and most patients no longer need to wear contact lenses after treatment.
See Clearly When Playing Sports
It can be incredibly frustrating when athletes can't see clearly during games. They may try to wear contact lenses, but these can be dislodged when coming into contact with other players or equipment. Wearing prescription goggles is another option, but these can fog up at inopportune times and their appearance is less than ideal.
Many professional athletes have come to Dr. Holzman to undergo LASIK surgery to eliminate their dependence on glasses and contact lenses. Kirk Cousins and Wilson Ramos are just a couple of Dr. Holzman's patients that have undergone successful vision correction treatment.
Clear Vision When Swimming
Similarly, many patients find it annoying that they can't see clearly when they are at the beach or pool. Many patients avoid wearing contact lenses because the sand and water increase the potential for discomfort. Glasses aren't an ideal option either.
After undergoing LASIK or PRK, many patients are happy to realize that a day at the pool or beach is much more carefree and comfortable when you don't have to worry about wearing contact lenses or glasses.
Save Time
It takes time to insert contact lenses, take them out, and clean them. Patients may also find themselves wasting time when they are looking for their lost glasses.
Laser vision correction procedures save patients time because they no longer have to deal with the hassle of visual aids.
Less Expense in the Long Run
While LASIK and PRK may cost more upfront, in the long run, they will save money. The lifetime cost of glasses or contact lenses and solutions will eventually exceed the cost of these laser vision correction procedures.
To find out how vision technology can change your life, contact Dr. Holzman's practice today.
Related to This