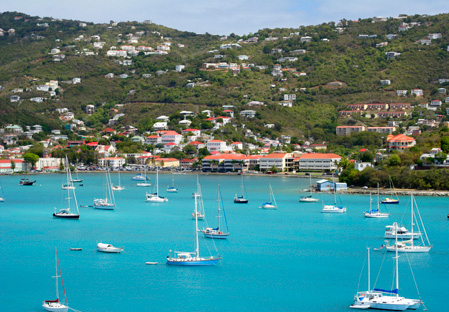 how NBC does "Where in the World is Matt Lauer"?  Well, this month you could say where in the world is Andrew Holzman, MD!?   Dr. Holzman has had a busy few weeks of travel lately.  For those patient's who have been in Dr. Holzman's surgical suite – you might think that he has been traveling back and forth to Miami to watch his beloved Miami Heat play, and let's be honest…he has a little bit, but more importantly,  Dr. Holzman was invited as a keynote speaker to the Virginia Optometric Association, Voyages in Vision Conference in St. Thomas, US Virgin Islands back on November 7-10, 2013.  Dr. Holzman spoke to about 40 colleagues on how to properly manage post-lasik ectasia and shared other refractive surgery clinical pearls.
On November 14 through November 16.  Dr. Holzman attended the American Academy of Ophthalmology annual meeting in New Orleans. Here is a sample of one of the meeting courses: "New Orleans is full of hidden gems. New Orleans is a place to celebrate the art, culture and music.  After exploring Degas House (PDF 436KB), the historic family home of Degas's mother where he visited and worked, learn more about the artist at the inaugural Michael F. Marmor, MD Lecture in Ophthalmology and the Arts on Sunday, Nov. 17, 11:30 a.m. – 12 p.m. in Room 255. Richard Kendall, Curator-at-Large at the Clark Art Institute, will give a talk titled: "Degas, New Orleans and Eyes Greatly in Need of Care."
St. Thomas and New Orleans…where in the World is the next meeting?  Congrats Dr. H on being a keynote speaker at the VOA and an expert in your field.
Related to This