LASIK surgeon Andrew E. Holzman is dedicated to improving vision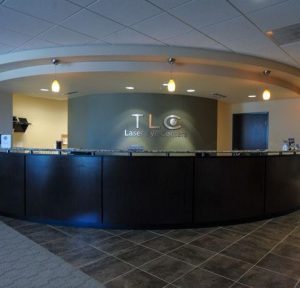 while also keeping patients safe. In light of the current situation with COVID-19, we have temporarily closed our practice.
Further, in order to protect patients and our staff, all five locations will be closed during this ever-evolving situation. We will continue to monitor the situation and provide updates as necessary. Until then, please stay safe and practice social distancing.
How Long Will Our Practice Be Closed?
The situation with the coronavirus is ever-changing from one day to the next. While we would love to be there for the vision needs of our patients now, the health and safety of our patients is our top priority. As such, we will remain closed until this situation passes.
Although at this time we do not have an exact date that we will reopen, we do look forward to fulfilling our patients' eye care needs as soon as we are able to do so. We will provide an update on when we plan to reopen once we have a clearer idea.    Urgent messages and all post care issues can certainly be handled by our call center staff and our doctors will get the messages.
What If You Have an Appointment?
Unfortunately, we are not able to serve our patients with appointments scheduled for this time. If you have an appointment scheduled in the coming days or weeks we will be contacting you to reschedule.  If you do not hear from us please give us a call and we will do all we can to accommodate you once we are able to reopen.
Your Health and Safety Is Our Priority
Our patients' health and safety are our top priority not just at this time, but always. We understand the importance of a sterile environment for reducing the risks to our patients during LASIK surgery, eye exams, and all of the procedures we offer.
Accordingly, we have high standards for maintaining a clean and safe facility for patients and our associates. Dr. Holzman and our staff practice sterile techniques during all procedures to protect our patients and give them peace of mind.
As the situation with COVID-19 evolves, we will continue to adhere to our commitment to providing a clean and safe environment for our patients and staff.
We Look Forward to Answering Your Eye Care Needs
Once the situation with coronavirus passes, we will be ready to provide you the care you need for optimum eye health and vision.
Whether you would like to reschedule an appointment, need a new consult and/or are interested in LASIK surgery or other vision correction procedures, we will be available to help you as soon as we reopen.
In the meantime, we will keep a close eye on the situation with coronavirus and continue to keep the best interest of our patients and staff at heart before making the decision to reopen.
Contact Us for More Information
This is an unprecedented time for all of us, but we are confident that we will get through this by all doing our part. For us, that means temporarily closing. Although we're closed for the time being, we look forward to being there for your eye care needs as soon as we are able. If you have any questions, please feel free to contact us online or call (703) 936-6935.