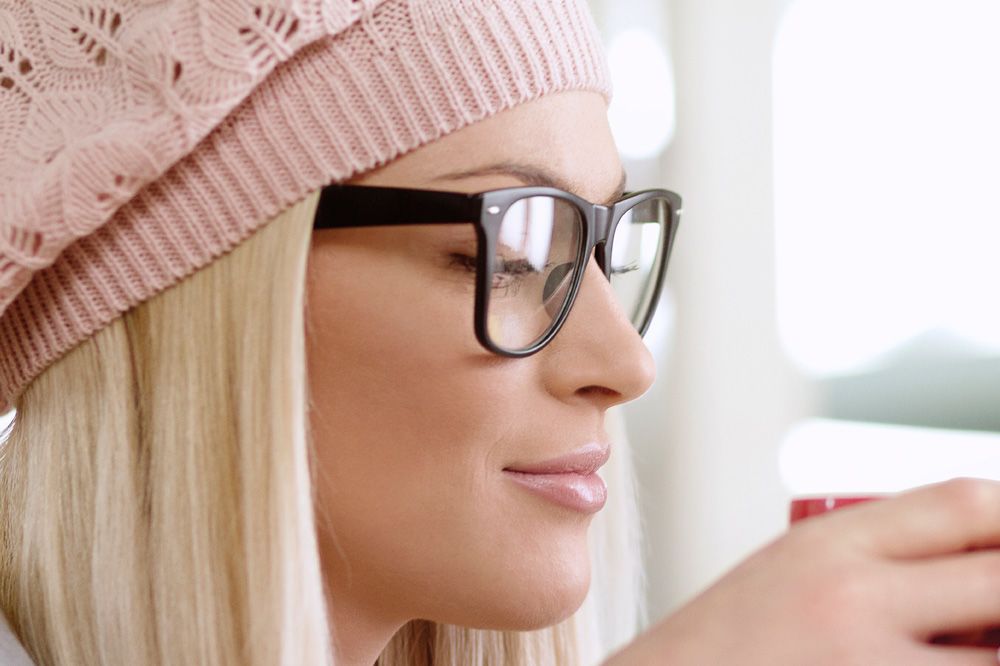 Glasses can fog up when water vapor comes into contact with the lenses. This water vapor can be due to perspiration, ambient humidity, and even your own breath. In today's world, where wearing a face mask is the new normal, more individuals are complaining about their glasses fogging up.
Dr. Andrew E. Holzman, serving patients from Washington, DC, Maryland, and Virginia, offers some tips for keeping your glasses clear and fog free. He also explains why so many of our patients are choosing LASIK over eyewear for vision correction.
COVID-19 and Face Mask Fog
During the COVID-19 pandemic, the CDC recommends wearing face masks in public places to help reduce the spread of the virus. Continued research confirms that mandating public use of face coverings is directly correlated with a reduction in the COVID-19 daily growth rate.
Individuals who wear glasses know all too well that the lenses can fog more easily when wearing a face mask. The condensation must be removed in order to see properly. However, constantly removing your glasses to wipe them clean can increase your exposure risk for COVID-19 because it involves touching your face. So, how can you protect your health while avoiding the inconvenience of face mask fog?
Best Solution: LASIK
More and more individuals are realizing the convenience that LASIK offers. LASIK delivers immediate results and gives patients freedom from conventional eyewear.
During this procedure, your surgeon reshapes portions of the cornea. This helps correct some of the most common refractive errors, including myopia, hyperopia, and astigmatism.
Of course, not everyone is a candidate for LASIK. But the best way to find out if you qualify is to schedule a consultation at our practice. Dr. Holzman can talk with you in detail about all of your treatment options.
Other Tips for Reducing Face Mask Fog
If you are not eligible for LASIK, there are still a few things you can do to reduce condensation buildup on your lenses. Here are a few recommendations from our team:
Choose a mask with a flexible nosepiece. When your mask can be formed to the bridge of your nose, fog is reduced.
Use anti-fog cleaner. These formulas are available in wipes and sprays, and can temporarily keep your lenses clear.
Treat your lenses with water repellent. Simply spray it on, then buff the lenses for an added layer of protection.
Use shaving cream or soap. Massaging a bit into the lenses helps to create an invisible shield of protection against fog. Be sure to buff the lenses once the soap or cream has been applied.
Consider switching to contact lenses. Like LASIK, this option may not be right for everyone. However, with contact lenses, you can avoid fogging altogether.
Contact Our Practice for More Information
Are you tired of your glasses fogging up anytime you venture out of the house? Consider what LASIK can do for you. To learn more about the procedure or explore your other treatment options, contact us online or call us at (703) 440-7698.
Related to This