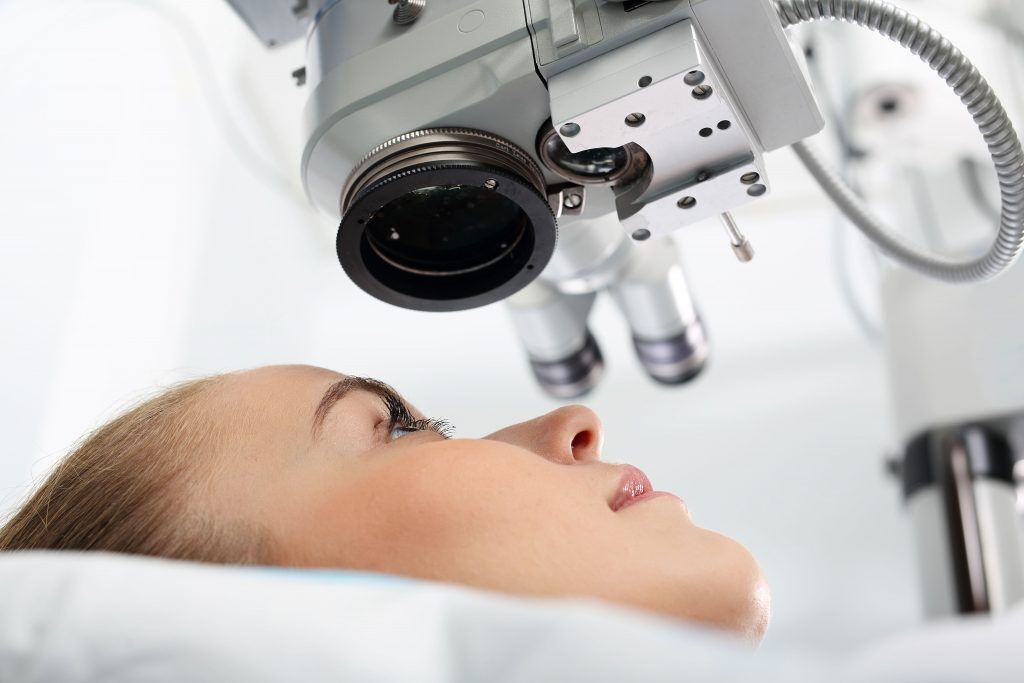 Following laser vision correction procedures, such as LASIK and PRK, Dr. Andrew E. Holzman instructs patients to wear protective shields over their eyes to prevent unintentional rubbing or damage during sleep. But just how long do patients have to wear protective shields after LASIK or PRK?
For LASIK patients, our Washington, DC team recommends wearing them for one week – all night as you sleep as well as during naps. For PRK, we recommend wearing them at least until the bandage contact lenses are removed, which is usually five days. In this informative article, we will explore this topic in more detail and explain why these postoperative instructions are essential to successful healing.
Wearing Protective Shields after LASIK
The LASIK procedure involves two steps. During the first phase, Dr. Holzman creates a corneal flap using a femtosecond laser. This flap is gently resealed into position at the end of the procedure. The second step of LASIK involves a second laser which repairs the vision by reshaping the cornea.
It is important that the corneal flap remains undisturbed for the first week. It is relatively secure, but if you push on the eye in any particular direction too hard – and especially in the first 72 hours – you can potentially move the edge of the flap. For this reason, we urge patients to wear protective shields at night to prevent such issues. We recommend wearing shields while sleeping for one week. Patients should also use caution when they dab their eyes. Use a clean tissue and avoid putting any pressure on the eye.
Wearing Protective Shields after PRK
The PRK procedure only involves one step – and there is no corneal flap created. However, there is a protective contact lens placed over the surface of the eye. This contact lens serves as a bandage for the first five days and is meant to be undisturbed. So for this reason, we recommend eye shields for PRK patients at least until the protective contact lenses are removed.
Other Recommendations for a Smooth Recovery
Wearing your protective shields properly is one of the most important steps for a successful recovery. Here are a few more recommendations that can aid in your healing:
Administer eye drops exactly as prescribed.
Wear sunglasses anytime you are outdoors or in bright indoor light.
Rest your eyes as much as possible during the first 24 hours.
Avoid environments that are dirty, dusty, or smoky.
Do not wear eye makeup for one week after your procedure.
Avoid swimming for two weeks after LASIK or PRK.
Do not play contact sports for one month following treatment.
Attend all scheduled follow-up visits.
Contact Our Practice to Learn More
Have you recently undergone vision correction surgery? If so, be sure to wear your protective shields to prevent damage and reduce the risk of complications.
Are you considering vision correction surgery? To learn more about LASIK, PRK, or any other treatment offered at our practice, schedule an appointment with Dr. Holzman. Contact us online or call our office at (703) 440-7698. Our practice has five convenient locations across Washington, DC, Virginia, and Maryland.
Related to This